In my Instagram stream, I noticed some sponsored ads by Kozy Shack, a brand of rice pudding.
If I had to guess, I last bought packaged rice pudding never. It isn't in my consciousness of things to buy for dessert. And, if I wanted rice pudding, I'd make it myself.
But their marketing knocked my happy socks off my feet.
Funny. Silly. Irreverent.
The first ad I noticed involved a woman taking the lid off the rice pudding and putting it on her arm, like a nicotine patch. No words. No music. Just a clever, unexpected reminder that rice pudding can be addictive and yummy.
With one clever ad, Kozy has brought their rice pudding into my consciousness. And 2.5 million people viewed their Instagram post.
I even picked it up off the shelf and almost bought some, but decided that I'd rather make it from scratch. That's just me and probably not the behavior of most folks. But how many others bought it and replaced applesauce, fruit cup, jello, ice cream, yogurt or other cupped snacks.
Three Kozy Marketing Lessons
Can you introduce something to your category that connects emotionally, not functionally?
No one is addicted to rice pudding, which is why this creative idea is a brilliant emotional execution that answers the question – how can we connect with consumer's addictive tendencies. A nicotine patch metaphor is genius.
Can you bring a fresh pair of eyes to your brand through a new creative team that hasn't been thinking about your category forever?
A fresh approach is powerful if guided by a well-crafted marketing brief that explains key consumer emotional triggers that you want to release. The marketing brief might have asked, how can we illustrate that even rice pudding can be addictive? And, by placing this ad on Instagram, it gave it instant relevance to a new audience of consumers. When Kozy Shack rice pudding meets Instagram, it gives it an element of being hip by virtue of where the ad was placed.
Can you find ways to make rice pudding relevant again?
Since the category doesn't have a big player advertising and promoting it, awareness is low. Rice pudding isn't top of mind.
But if every week, I see a fresh and funny take on how Kozy Shack rice pudding can fit with various snacking occasions, it can make rice pudding something I'm thinking about – even if it is just for a moment.
I love it when a marketing team goes beyond the obvious cozy approach and surprises me with a rice idea.
---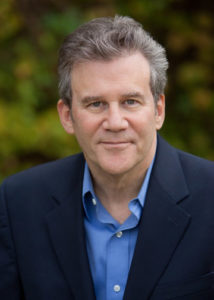 Do you need a fresh, creative look at how you are marketing your product or services? Text me at 919 720 0995 if you'd like to connect. Or send me a case of Kozy Rice Pudding with your phone number on it and I'll call you. jeffreylynnslater@gmail.com
Photo credit: Screen grab from Kozy Shack, all rights reserved
---