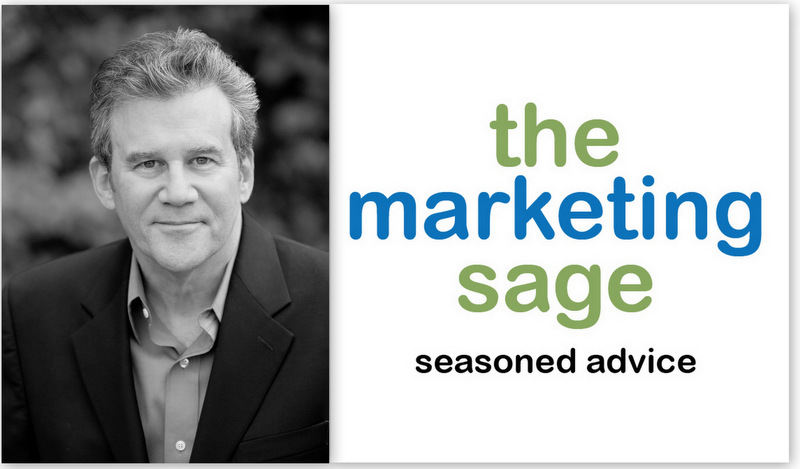 Connect with me at 

(919) 720-0995

or jeffreylynnslater@gmail.com 
---
My goal is to help grow your sales.
The Marketing Sage Consultancy offers imaginative marketing advice, counsel, and services. I support small to mid-sized businesses, whose products and services need fresh insights, creative inspiration, and a proven process to reach the right audience. Strategy always comes first, before tactical execution. 
Hire me as a fractional CMO/VP marketing a few days per month when you don't need a full-time marketing executive.  Other services include marketing audits, brand naming projects, marketing strategy, digital lead generation, facilitate brainstorming sessions and creating targeted brand awareness campaigns.  
Work with a successful entrepreneur and senior global marketing executive who built and sold what INC MAGAZINE recognized as one of America's fastest growing company. Put more than thirty years of marketing expertise to work for your business.
I sell seasoned advice.
Contact me at 919 720 0995 or jeffreylynnslater@gmail.com 
---
---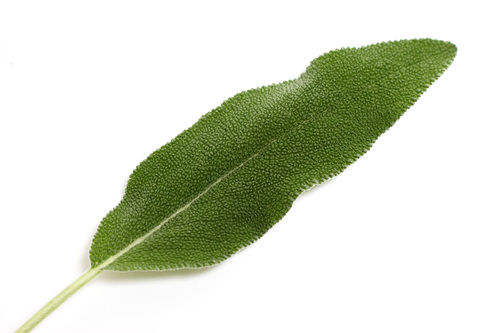 The Marketing Sage Blog
~Marketing Insights to Help You Grow Your Business~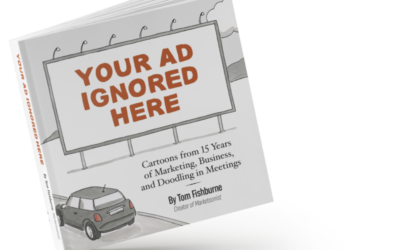 I met Tom Fishburne when we worked together to do some unconventional ads for a conventional industry.
Tom, the Marketoonist, is a brilliant marketing professional who has been drawing cartoons on the back of his Harvard Business School case studies. His illustrations are an imaginative way to tell a story about the marketing profession, the clients we serve and the absurdity of it all.
When we worked together, I provided Tom with a brief about the challenges the company I worked for was facing, and he came back with cartoons that cut through the clutter that we ran in industry trade magazines. They were clever and compelling in the story they helped us tell. In a word, they were brilliant and quickly communicated the essence of our core belief. The ads didn't look like anything that industry had ever seen.
I also knew that they were superb when I had several of my colleagues up in arms because the ads/cartoons were so effective at making an important point we were desperate to communicate, and my colleagues feared a backlash from the industry. I was delighted because I feared being ignored.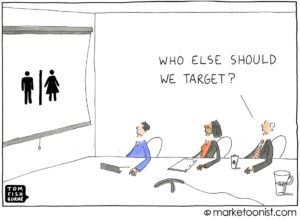 The cartoons broke through and helped us make a critical point that we needed to communicate.
A Pedigreed Marketer
Tom has worked for some of the great brands from Haagen Dazs, Method, Hotel Tonight and General Mills. His knack for capturing the world of marketing in cartoons coupled with his deep understanding of the marketing profession puts him in a class by himself. There are many of us who write marketing blogs, but Tom is the only one I know who illustrates his message with a witty drawing that tells a compelling story. You can sign up for his almost weekly email that contains his latest cartoon here. You can also learn more about Tom from Mark Schaefer's wonderful book Known that tells Tom's story.
"Tom is the David Ogilvy of Cartooning" – Seth Godin
Tom has put together a collection of his work from the last fifteen years into a wonderful book called Your Ad Ignored Here. Any marketing professional who could use a laugh with some biting insight should pick up a copy of his book. You can preorder your copy here.
I just finished reading an advanced copy and can't wait to reread it. I'm amazed at how succinctly he can challenge the industry on it's on B.S. Take any buzzword du jour like pivot, synergy or digital transformation, and Tom will find the funny through his cartoons.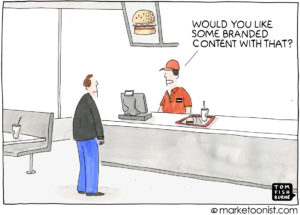 If you have a passion for humor, marketing and not taking yourself too seriously, this book is for you. If you don't get the jokes, then I'm afraid he is writing about you. By the way, this book would be a perfect gift to give your marketing friends and clients for the holidays. It is bound to make them laugh – either at you or at themselves – or both! 
---
Need help with your marketing efforts? I can't draw but I'm an excellent listener and a pretty counterintuitive marketer. Let's talk. 919 720 0995 or jeffslater@themarketingsage.com
Book Photo and Cartoons courtesy: Tom Fishburne
---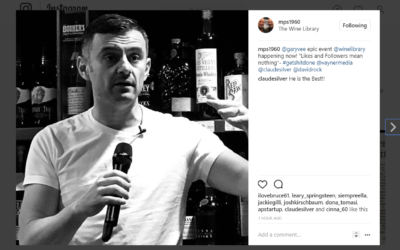 Five years ago, I had a meeting with Gary Vaynerchuk to invite him to speak at a marketing conference for wine marketing professionals. We spoke of the attendees, their challenges and the opportunity to help them on their journey. He told me a story about storytelling. I never forgot that story. 
Gary told me about his Wine Library days how he used to look at the top 50 customers who bought the most from the business, and he would check out their profiles on Facebook and other social media outlets. He told me about one of his top customers was always posting about a professional athlete who played for the Chicago Bears named Jay Cutler.  Gary's customer admired this player and eighty percent of the content that this person posted online had to do with this athlete.
Gary purchased for him an autographed jersey of this player and sent it to him with a handwritten note thanking him for being great customers. No, upsell – no pushing a special deal. Just thank you. The shirt was expensive and hard to come by – but it meant more to Gary's customer than anything in the world.
The story that Gary's customer told online wasn't about wine, but about an athlete. Gary figured out how to be an important part of that customer's life by knowing that customer and paying attention to what matters to him. Gary didn't need to tell him a story about Wine Library's collection of Rhone Valley wines; he needed to show him that he sees him for what is important to him.
Here is a short video clip from this past weekend when Gary answered a question at Wine Library from my brother Mitch about great brands. His answer was spot on – as usual about understanding your brand's audience. Gary knew that my brother Mitch is a super fan and historian of Bruce Springsteen and he knew that to understand my brother, he needed to understand his Bruce-centric world. BTW, follow Mitch on Twitter for all things Springsteen @mpslater.
 Marketing – All about the story
Whether you work in B2B or B2C, uncovering the story that your customer wants to tell about themselves matters. Whether you uncover something about an individual or a group, brands can play a role in enabling a story to be told.
More than twenty years ago, in my Slim Jim days, I had the opportunity to bring together several marketing agencies and my marketing department to help us figure out how to leverage a critical insight we observed. We wanted to help young, teenage boys to free themselves from boredom. One of my colleagues described it that we needed to be the antidote to boredom and to help them with a little excitement. Slim Jim was the antidote and we needed to help the consumer tell a story about breaking free.
We gained this deep insight through qualitative research by understanding where the audience liked to hang out and what they enjoyed. From professional wrestling, grunge music, skateboarding to inner-city basketball, we spent time in their world observing our audience and found that if our brand could be a catalyst to breaking through the boredom, we could help them tell the story they wanted to tell.
Slim Jim refocused on being irreverent as it pushed back on convention. The brand moved away from being a "red-neck snack" toward providing platforms for excitement.
No one cared about the practical aspect of a portable protein snack. We didn't talk about the ingredients except to make fun of them. Our consumers needed a little excitement, so we invited them to snap into a Slim Jim.
Three Practical Tips for Story Tellers
Where can you go to hang out with the people you want to sell? You'll learn more by being around them when they are playing, having fun and out in the world – then by staring at data and dashboards all day. Even if you can only be with one person in your target, hanging with them will be an invaluable insight into about how your brand might fit with their lives. 
Spend time watching movies, TV, video games and sporting events that your audience loves. Get a sense of what they love, what they hate and what's important in their daily lives.
Engage and listen. Find places to talk to potential customers not about your product and its benefits but about their lives and what's going on in their world. Use your empathic superpowers to be present and to connect with their challenges.
Brands no longer get to tell stories. Brands need to help provide opportunities for your customer's own story to unfold.
What story are you helping your customer's tell?
---
Listen to some of Gary's prescient comments from 2011 about wine marketing here.  Need help with your brand's storytelling – email me at jeffslater@themarketingsage.com or call me at 919 720 0995.
Photo courtesy Mitchell Slater
---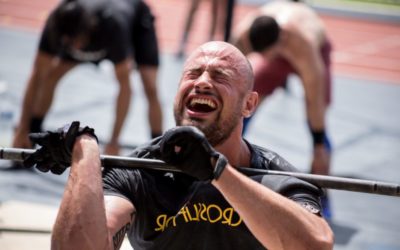 You open an email from an unknown company because the subject line suggested they had a solution to a problem you are wrestling with at work. You wonder – do they understand pain?
When you read their message, you learn that they have figured out a much simpler way to fix something that everyone you work with complains about, but you haven't found an alternative. Maybe they get it and do understand the pain point that you have.
You love that their product is easier to use and overcomes many of the drawbacks you face.
You read through the email and click the link to learn more about the company.
You find out that they have been in business for many years and that they sell innovative products in other markets.
You read their blog and learn more about their expertise.
You see they have a conscious – and are very involved in their community.
You fill out their form to get more information and within minutes, your phone rings.
A salesperson introduces herself in a friendly way and tells you that she is ready to answer any questions or get you a sample.
She explains in more detail about the product and how it benefits companies like yours who have similar problems.
She offers to ship a sample or provide references or both.
Reaching The Right Audience with A Solution
Email marketing is the perfect tool to communicate a story.
But without understanding a painful need, you are just pushing water up a hill.
The more time you spend with real, live customers feeling their pain, understanding their problem and bringing them a fresh solution, the easier it is to market to more people with similar needs. The email gets opened because you might be able to make the pain disappear.
Marketing starts by understanding pain points.
When you feel the problem a customer has and can bring them a solution, emails get opened, forms get filled out and links get clicked. Best of all, customers buy from you.
Understanding your customer's needs and the story they tell themselves is the starting point. Email marketing is but a tactical way to get your message across.
Are you marketing a vitamin or a pain pill?
---
Maybe you don't really understand the true problems your customer faces? Maybe you are trying to sell them what you can make not what will help them be successful. Let's talk. 919 720 0995 or email me at jeffslater@themarketingsage.com
Photo credit: Unsplash: nicolas-barbier-garreau-383115h
---
---
Watch my video presentation to 175 marketing professionals called
Ten Simple Lessons To Help You Market Your Brand. 
∇
---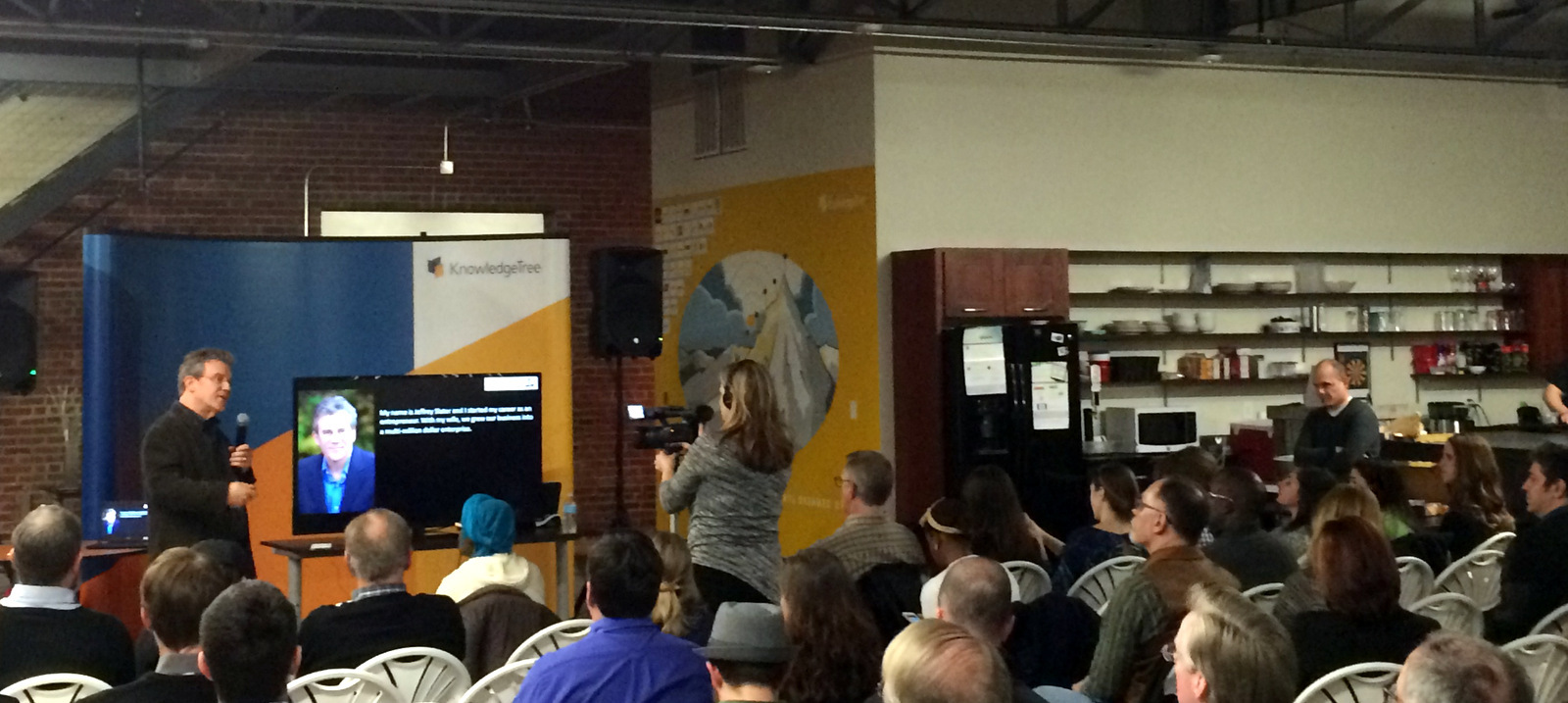 ---