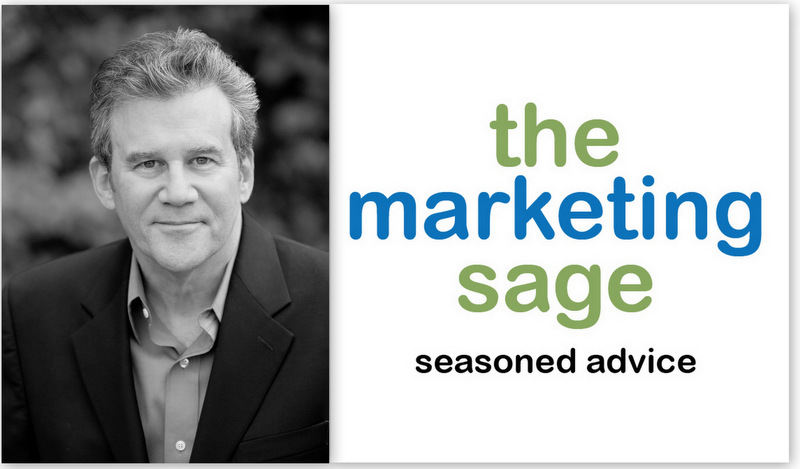 My goal is to help grow your sales.
The Marketing Sage Consultancy offers imaginative marketing advice, counsel, and services. I support small to mid-sized businesses, whose products and services need fresh insights, creative inspiration, and a proven process to reach the right audience. Strategy always comes first, before tactical execution. 
Hire me as a fractional CMO/VP marketing a few days per month when you don't need a full-time marketing executive.  Other services include marketing audits, brand naming projects, marketing strategy, digital lead generation, facilitate brainstorming sessions and creating targeted brand awareness campaigns.  
Work with a successful entrepreneur and senior global marketing executive who built and sold what INC MAGAZINE recognized as one of America's fastest growing company. Put more than thirty years of marketing expertise to work for your business.
I sell seasoned advice.
Contact me at 919 720 0995 or jeffreylynnslater@gmail.com 
---
---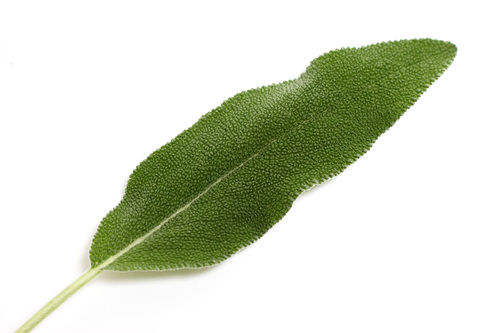 The Marketing Sage Blog
~Marketing Insights to Help You Grow Your Business~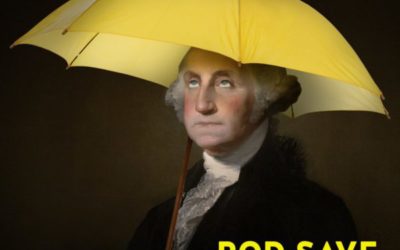 I am an avid listener to podcasts. They are wonderful company when I'm out walking and trying to make my 10,000 step goal for the day. Whether it is about politics, marketing or mindfulness, podcasts are a great way to listen, learn and laugh.
An interesting observation I realized this week is that in several of the podcasts I listen to, I look forward to hearing the commercials. I don't like advertising in general like most consumers. It is an interruption.
But on podcasts, ads are typically read by the host. And in one specific case, they are taking on a new and unexpected form.
Friend of the Podcast Advertising
One of my favorite political podcasts comes from Crooked Media, a newly formed media company from some progressive, former Obama speechwriters and staff, Jon Favreau, Jon Lovett, Dan Pfeiffer and Tommy Vietor. The podcast is called, POD SAVE AMERICA and is a candid look at the current political state. They call it a place to talk about politics like real human beings.
I enjoy their analysis but it is the ads that surprised me.
Each advertiser gives them a script for their 30-second spot and two of them riff. It is funny, improvisational in nature and not all that serious. Sometimes they make fun of the sponsor or take the message in an odd direction. But I am listening and it feels very authentic. The image of the advertisers is enhanced, in my view, not harmed.
What's Going On?
We are so used to canned, slick advertising that to hear ads in a more casual and light-hearted way, allows the message to come through in an entertaining fashion. Favreau and Lovett are funny guys but it isn't the only podcast who has ads that I enjoy.
My friend Mark Schaefer and his buddy Tom Webster have a great podcast called The Marketing Companion. They too have an informal and entertaining approach to reading their sponsor's message. It doesn't feel like an interruption, but a natural part of the show.
Lessons for Advertisers
Interruptive marketing is history, but when advertising feels like it is part of the flow, I'm listening. I wonder if this idea could work in other mediums. Public radio and TV have often used this approach for their sponsored content messages, but usually, it isn't the host reading the spot.
If you have a product that serves the same audience as a podcast, you might want to consider how this form of advertising might effective raise awareness for your brand and drive potential customers to ask for more information.
Advertising has to entertain and not feel like an interruption, to gain eyes or ears. Can you make your marketing more conversational, light-hearted and human?
---
Thinking about advertising to reach your audience? Need help with planning or media buying? Let's talk. I can help. Text me at 919 720 0995 or email me at jeffreylynnslater@gmail.com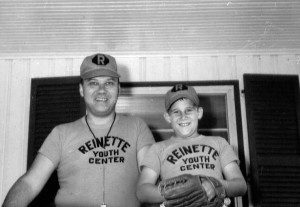 This blog brought to you by Reinette's Children's Clothing Store in Springfield, New Jersey although I think they went out of business in 1970. (That's me and my Dad, he was my little league coach).
Photo credit: Pod Save America/Crooked Media/and George Washington
---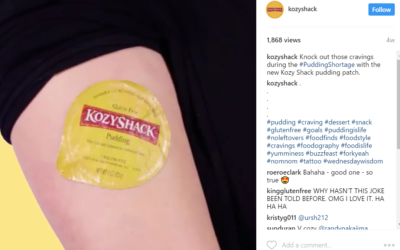 In my Instagram stream, I noticed some sponsored ads by Kozy Shack, a brand of rice pudding.
If I had to guess, I last bought packaged rice pudding never. It isn't in my consciousness of things to buy for dessert. And, if I wanted rice pudding, I'd make it myself.
But their marketing knocked my happy socks off my feet.
Funny. Silly. Irreverent.
The first ad I noticed involved a woman taking the lid off the rice pudding and putting it on her arm, like a nicotine patch. No words. No music. Just a clever, unexpected reminder that rice pudding can be addictive and yummy.
With one clever ad, Kozy has brought their rice pudding into my consciousness. And 2.5 million people viewed their Instagram post.
I even picked it up off the shelf and almost bought some, but decided that I'd rather make it from scratch. That's just me and probably not the behavior of most folks. But how many others bought it and replaced applesauce, fruit cup, jello, ice cream, yogurt or other cupped snacks.
Three Kozy Marketing Lessons
Can you introduce something to your category that connects emotionally, not functionally?
No one is addicted to rice pudding, which is why this creative idea is a brilliant emotional execution that answers the question – how can we connect with consumer's addictive tendencies. A nicotine patch metaphor is genius.
Can you bring a fresh pair of eyes to your brand through a new creative team that hasn't been thinking about your category forever?
A fresh approach is powerful if guided by a well-crafted marketing brief that explains key consumer emotional triggers that you want to release. The marketing brief might have asked, how can we illustrate that even rice pudding can be addictive? And, by placing this ad on Instagram, it gave it instant relevance to a new audience of consumers. When Kozy Shack rice pudding meets Instagram, it gives it an element of being hip by virtue of where the ad was placed.
Can you find ways to make rice pudding relevant again?
Since the category doesn't have a big player advertising and promoting it, awareness is low. Rice pudding isn't top of mind.
But if every week, I see a fresh and funny take on how Kozy Shack rice pudding can fit with various snacking occasions, it can make rice pudding something I'm thinking about – even if it is just for a moment.
I love it when a marketing team goes beyond the obvious cozy approach and surprises me with a rice idea.
---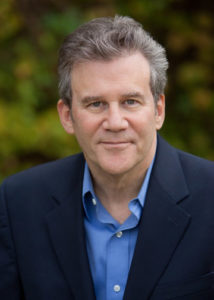 Do you need a fresh, creative look at how you are marketing your product or services? Text me at 919 720 0995 if you'd like to connect. Or send me a case of Kozy Rice Pudding with your phone number on it and I'll call you. jeffreylynnslater@gmail.com
Photo credit: Screen grab from Kozy Shack, all rights reserved
---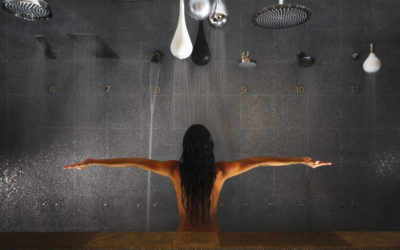 Have you tried to buy appliances recently?
If you are in the market for a high-end oven, refrigerator or fancy shower, you might find the traditional experience from a big box store frustrating. Stores like Home Depot and Best Buy sell basic appliances, but a new startup called Pirch is taking a different approach to shopping. They sell experiences.
Dreams. Now available for a test drive.
Pirch wants to be the Tesla of kitchen and bath stores. You can try out their shower heads (bring your bathing suit) to test their $20,000 marble bathroom. Their motto is "Live Joyfully."
The stores come equipped with professional chefs to demonstrate how you can use the various features of beautiful stoves, ovens and expensive appliances. Their CEO, Jeffrey Sears, says that traditional appliance retailers have done a miserable job of marketing experiences. Just this week, HHGregg went bankrupt, and Sears (the store not the CEO) is not far behind closing their doors.
What happens when customers have fun and play at your store? Selling happens, but Pirch is more focused on giving you an amazing experience.
Experience Matters
Although just seven stores exist, this chain is demonstrating a keen eye toward an important trend in retail. Experiences matter. If you can take the typical and turn it into the unforgettable, customers will happily buy and share their experiences with friends.
Pirch, an intentional misspelling of perch (like a place a bird sits as she nests), gets marketing. They aren't advertising their message; they are offering experiences as the most valuable way to entice clients to buy from them.
And so far they are perched to be a leader in their field outselling stores like Apple and Tiffany on a sales per square foot basis.
Pirch Trains Their Team To Focus on Joy
The company holds an intensive five-day workshop to training their staff to bring to life the culture their want with every customer engagement. Their ambassador of joy (head of HR), teaches empathy as a business model. Not something you'll find in most retail experiences. Employees are trained not on technical knowledge but in being human and bringing joy to each moment.
With retailers like JC Penny's and Sears teetering on the brink, Pirch is a breath of fresh air trying to target a specific audience with an imaginative experience. Think of shopping at an Apple store except their problems aren't computers and phones but the top of the line appliances.
Their mission: To focus on people and life's precious few moments, rather than stainless steel and porcelain. When done well, no one sees the marketing. Customers just have a memorable, human experience they want to share.
What is your business doing to wow customers and deliver a one-of-a-kind experience?
---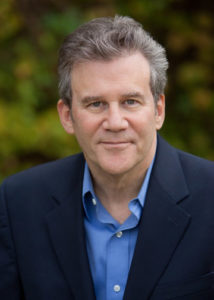 Could you use a marketing sounding board to help you find a fresh way to reimagine your business? I can help. Text me at 919 720 0995 or email me at jeffreylynnslater@gmail.com to set up a free conversation.
Photo credit: Courtesy of Pirch
---
---
Watch my video presentation to 175 marketing professionals called
Ten Simple Lessons To Help You Market Your Brand. 
∇
---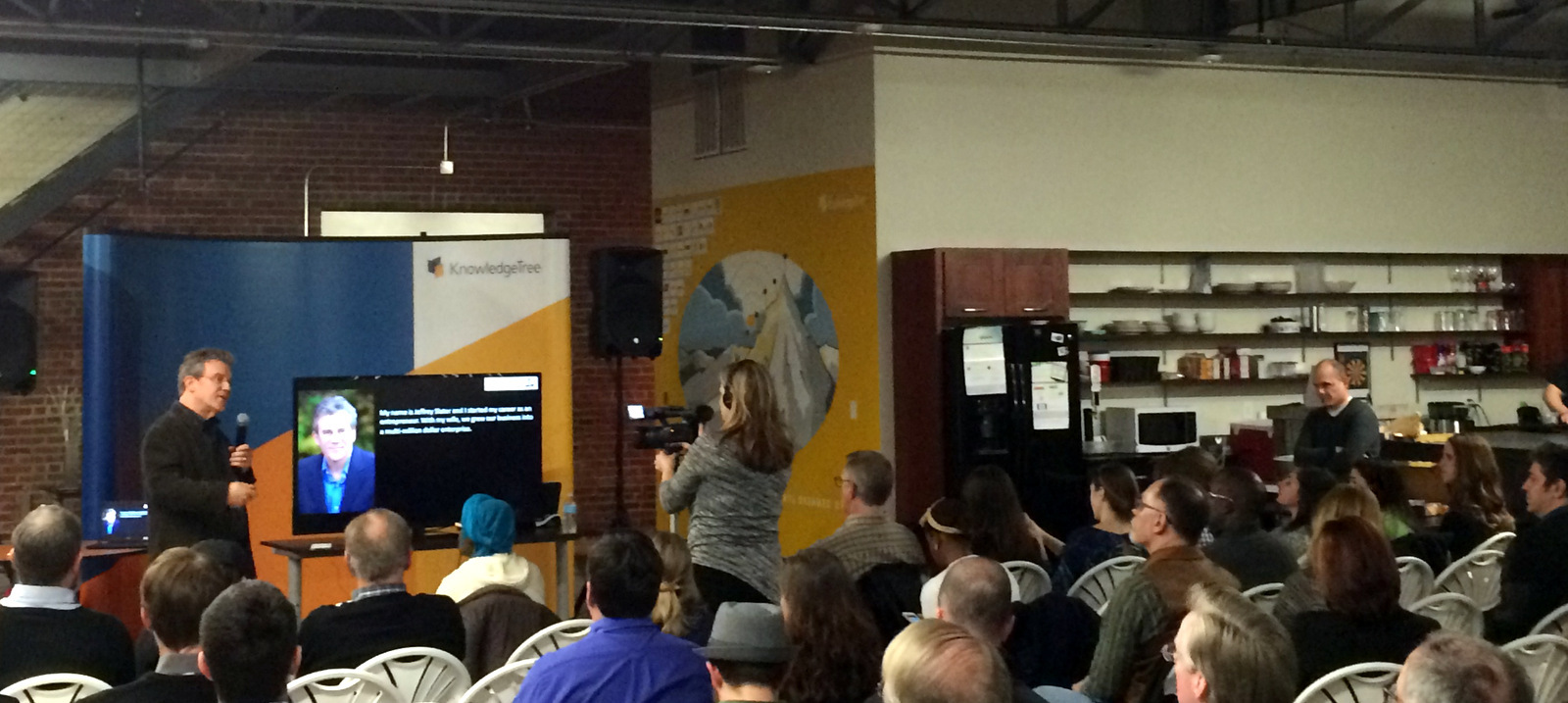 ---