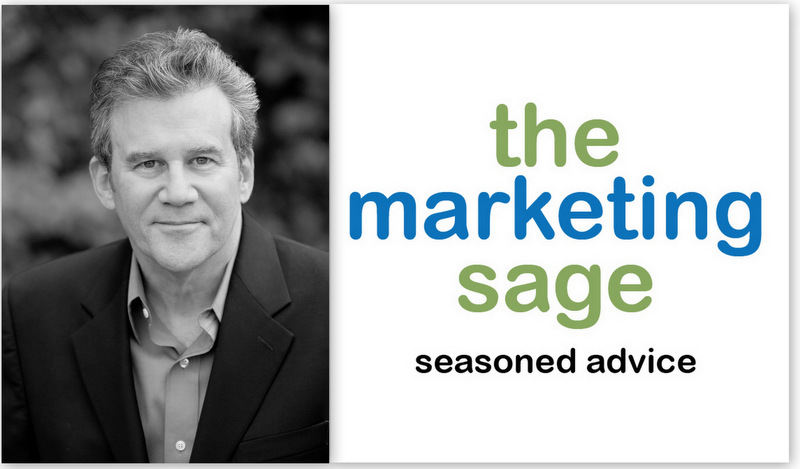 Connect with me at 

(919) 720-0995

or jeffreylynnslater@gmail.com 
---
My goal is to help grow your sales.
The Marketing Sage Consultancy offers imaginative marketing advice, counsel, and services. I support small to mid-sized businesses, whose products and services need fresh insights, creative inspiration, and a proven process to reach the right audience. Strategy always comes first, before tactical execution. 
Hire me as a fractional CMO/VP marketing a few days per month when you don't need a full-time marketing executive.  Other services include marketing audits, brand naming projects, marketing strategy, digital lead generation, facilitate brainstorming sessions and creating targeted brand awareness campaigns.  
Work with a successful entrepreneur and senior global marketing executive who built and sold what INC MAGAZINE recognized as one of America's fastest growing company. Put more than thirty years of marketing expertise to work for your business.
I sell seasoned advice.
Contact me at 919 720 0995 or jeffreylynnslater@gmail.com 
---
---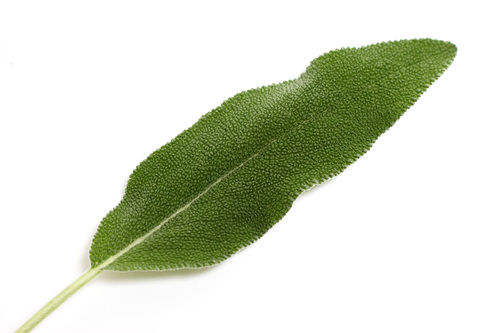 The Marketing Sage Blog
~Marketing Insights to Help You Grow Your Business~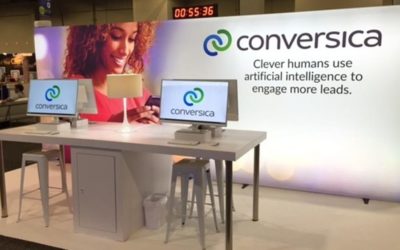 Tradeshows are dead. No one visits them anymore. They are a waste of time.  But, American businesses will spend billions on creating tradeshow booths, travel, and entertainment. What are the secrets to tradeshow success?
One simple message. As an attendee walks past a booth, they will give up about 3 seconds of their attention. If you are trying to tell them more than one thing, they'll keep on walking. Think of a billboard with a phrase on it versus a paragraph and eleven photos. You must have a singular, simple message of what's in it for them. Conversica uses a simple, declarative statement that Clever Humans Use Artificial Intelligence to Engage More Leads. If you walk by and your are trying to figure out how to get more leads, this booth speaks to you and you might stop by to learn more.
Target the key decision makers before the show. A lot of success comes when you know who you want to reach before the show and you find a creative way to get them to come to your booth. In some B2B situation, you may want 25 key buyers to spend time with you. What happens when you target them before the show with an offer they can't refuse? Give them a chance to donate $500 to their favorite charity in exchange for 15 minutes of their time. Planning makes for a successful show especially when your spending is hyper-targeted to the key decisions makers.
Email attendees before the tradeshow. Many tradeshow event management companies offer the opportunity to have them send a message directly to attendees. Emailing ahead is far more effective than advertising in glossy magazines that few people read. You need a succinct and clever message to grab their attention, but often, these emails have much higher open rates than you'd expect and it allows you to highlight something unique that you offer. You might be able to share a link to an explainer video too that gives even more information. Key suggestions: be consistent with your email and your booth message so they you leverage the email's impact when someone walks by the booth.
Spend valuable time with existing customers. Being able to connect with existing customers means that you can reinforce and strengthen relationships with people who are already buying from you. It is the perfect opportunity for them to see a new product or just to thank them for their business. Hospitality suites or special dinners allow you to keep in touch with key customers.
Set a goal and a plan for success. I'm surprised how many companies don't set specific and measurable goals for a tradeshow or have a clear plan of action. A goal might be to meet at least 10 of the top 25 key distributors in your industry and to spend 10 minutes with each person. With that goal in mind, you can decide where to spend your dollars effectively. Having a clear goal narrows the focus to something specific that can help result in success.
Quickly follow up after the show. If you have captured the business cards and emails of 100 people you spoke with, you should have an email already written and ready to go to them a day after the show ends. You need to find an efficient way to capture and reach them – but a quick response can help reinforce what they learned by visiting your booth. Again, plan not after the event.
Make their visit memorable. What can you do so that people who come by your booth remember you because you were the ONLY company that gave away X? If you give away imprinted pens like everyone else, forget being remembered. But give away something like rolls of lifesavers imprinted with your message how your company could be a lifesaver and help them reach their goals. Find something on brand, on topic and different from every other booth.
The reason tradeshows are still relevant is they are opportunities for engagement and human interaction. Don't act like a brand or a company or business – act like a human. Find ways to be friendly and welcoming.
Most important, stay focused on achieving the goal and don't get distracted. Successful marketers plan for their success to happen.
---
Need help reimagining how to present your brand at a tradeshow? Call me at 919 720 0995 or email me at jeffslater@themarketingsage.com 
Photo courtesy of Conversica
---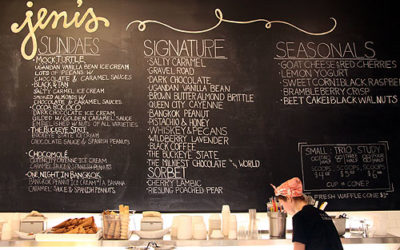 How far would you go to protect the reputation of your brand?
Jeni Britton Bauer, the founder of Jeni's Splendid Ice Cream, had a booming business making exceptional, artisan ice cream in Columbus, Ohio. She sold through her scoop shops as well as through retailers. Her ice cream had flavors like Sweet Potato with Torched Marshmallow, Pumpkin 5-Spice, and Roasted Strawberry Buttermilk.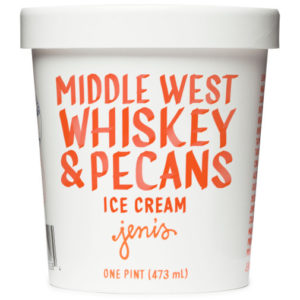 And a pint of Jeni's will set you back $12, more than three times the price of super premium ice creams like Haagen Dazs and Ben & Jerry's.
Crisis in the Kitchen
In January of 2016, two of the seventy-five samples collected tested positive for Listeria monocytogenes. The positive samples came from the floor of the prep room and the floor around a drain. Their sanitation procedures had been inadequate to prevent this outbreak.
How would you react if your multi-million-dollar business had a problem that could kill your brand overnight?
Lessons in Reputation Management
They recalled every pint of ice cream nationally.
They closed all their scoop shops.
They closed their manufacturing facility.
They hired an expert who formerly worked as head of Quality for Ben & Jerry's
They realized if their business had any chance to come through this dilemma, they would need to rebuild their processes from scratch.
From the inspection of fruit coming in for blending to every single detail of handling, processing, manufacturing and distributing their product. What they understood was that nothing matters more than your reputation. If Jeni's would survive this crisis, the leadership had to protect the brand at all cost. It most of the cost at least several million dollars to take the steps they took, but they wouldn't survive if their brand were tainted with fear. By acting swiftly and aggressively, they proved they could rise again.
Brands mean nothing if your customers don't trust you. And if you ingest that brand's product, the stakes are even higher.
How would you react to this type of business killing challenge?
---
Is your brand's reputation the filter you use for mission-critical decisions?  Do you need help with your brand's reputation that may need help? Let's talk. 919 720 0995 or jeffslater@themarketingsage.com
Photos courtesy of Jeni's
---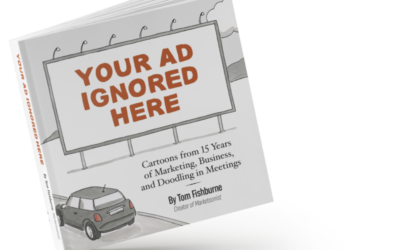 I met Tom Fishburne when we worked together to do some unconventional ads for a conventional industry.
Tom, the Marketoonist, is a brilliant marketing professional who has been drawing cartoons on the back of his Harvard Business School case studies. His illustrations are an imaginative way to tell a story about the marketing profession, the clients we serve and the absurdity of it all.
When we worked together, I provided Tom with a brief about the challenges the company I worked for was facing, and he came back with cartoons that cut through the clutter that we ran in industry trade magazines. They were clever and compelling in the story they helped us tell. In a word, they were brilliant and quickly communicated the essence of our core belief. The ads didn't look like anything that industry had ever seen.
I also knew that they were superb when I had several of my colleagues up in arms because the ads/cartoons were so effective at making an important point we were desperate to communicate, and my colleagues feared a backlash from the industry. I was delighted because I feared being ignored.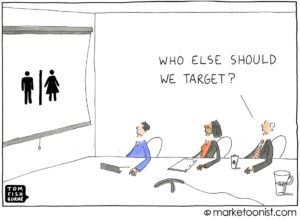 The cartoons broke through and helped us make a critical point that we needed to communicate.
A Pedigreed Marketer
Tom has worked for some of the great brands from Haagen Dazs, Method, Hotel Tonight and General Mills. His knack for capturing the world of marketing in cartoons coupled with his deep understanding of the marketing profession puts him in a class by himself. There are many of us who write marketing blogs, but Tom is the only one I know who illustrates his message with a witty drawing that tells a compelling story. You can sign up for his almost weekly email that contains his latest cartoon here. You can also learn more about Tom from Mark Schaefer's wonderful book Known that tells Tom's story.
"Tom is the David Ogilvy of Cartooning" – Seth Godin
Tom has put together a collection of his work from the last fifteen years into a wonderful book called Your Ad Ignored Here. Any marketing professional who could use a laugh with some biting insight should pick up a copy of his book. You can preorder your copy here.
I just finished reading an advanced copy and can't wait to reread it. I'm amazed at how succinctly he can challenge the industry on it's on B.S. Take any buzzword du jour like pivot, synergy or digital transformation, and Tom will find the funny through his cartoons.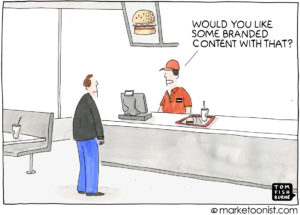 If you have a passion for humor, marketing and not taking yourself too seriously, this book is for you. If you don't get the jokes, then I'm afraid he is writing about you. By the way, this book would be a perfect gift to give your marketing friends and clients for the holidays. It is bound to make them laugh – either at you or at themselves – or both! 
---
Need help with your marketing efforts? I can't draw but I'm an excellent listener and a pretty counterintuitive marketer. Let's talk. 919 720 0995 or jeffslater@themarketingsage.com
Book Photo and Cartoons courtesy: Tom Fishburne
---
---
Watch my video presentation to 175 marketing professionals called
Ten Simple Lessons To Help You Market Your Brand. 
∇
---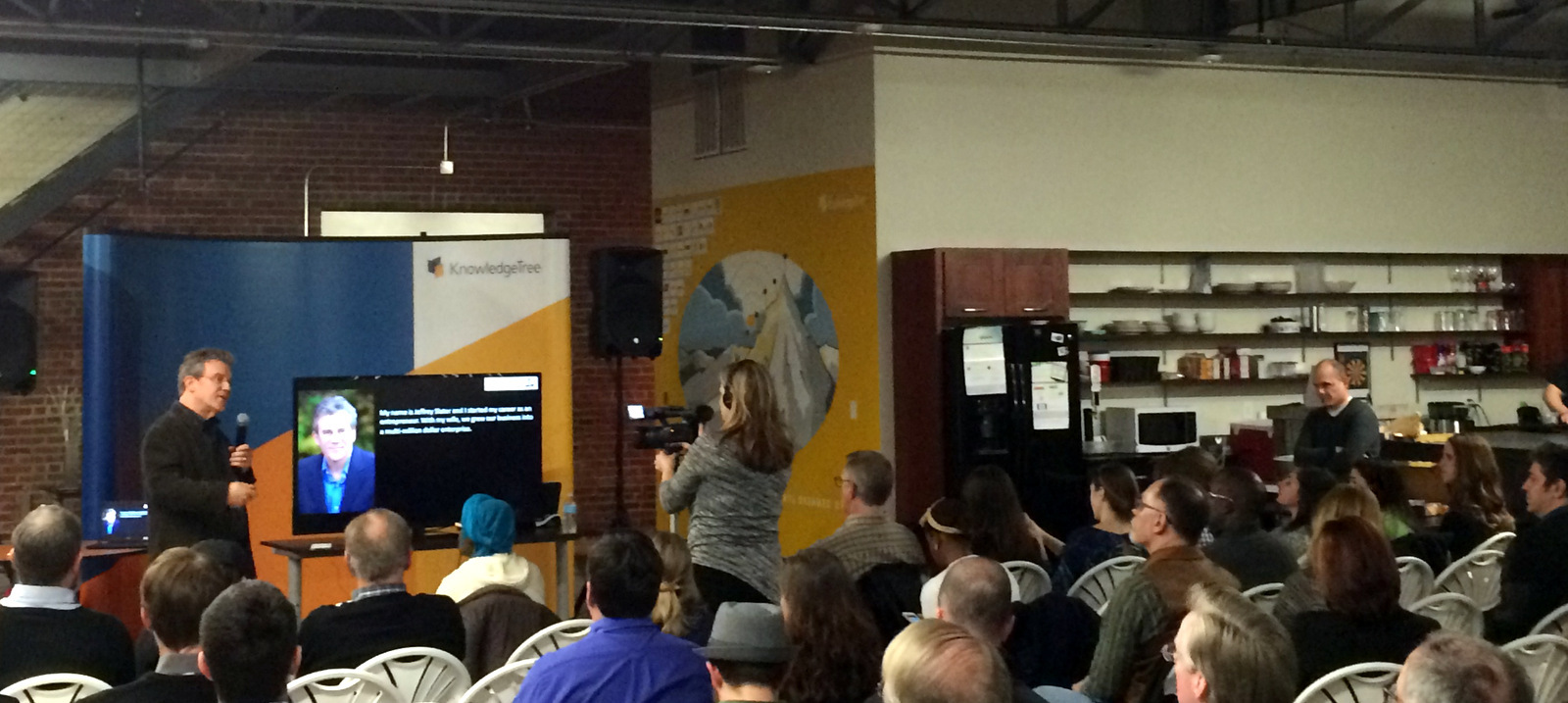 ---