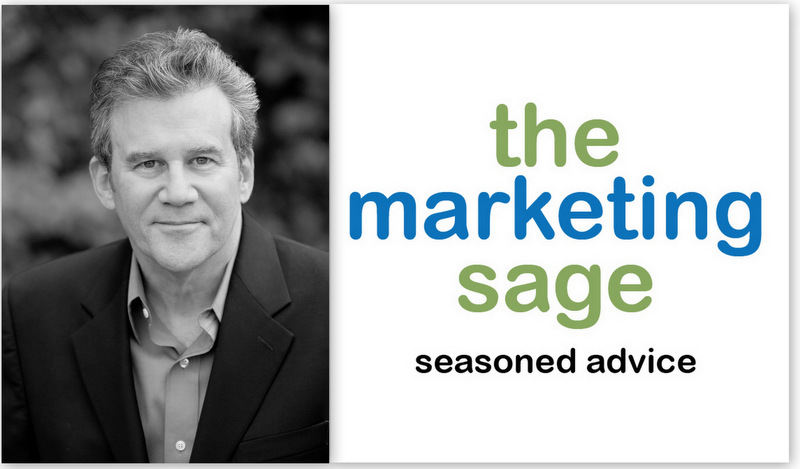 Connect with me at 

(919) 720-0995

or jeffreylynnslater@gmail.com 
---
My goal is to help grow your sales.
The Marketing Sage Consultancy offers imaginative marketing advice, counsel, and services. I support small to mid-sized businesses, whose products and services need fresh insights, creative inspiration, and a proven process to reach the right audience. Strategy always comes first, before tactical execution. 
Hire me as a fractional CMO/VP marketing a few days per month when you don't need a full-time marketing executive.  Other services include marketing audits, brand naming projects, marketing strategy, digital lead generation, facilitate brainstorming sessions and creating targeted brand awareness campaigns.  
Work with a successful entrepreneur and senior global marketing executive who built and sold what INC MAGAZINE recognized as one of America's fastest growing company. Put more than thirty years of marketing expertise to work for your business.
I sell seasoned advice.
Contact me at 919 720 0995 or jeffreylynnslater@gmail.com 
---
---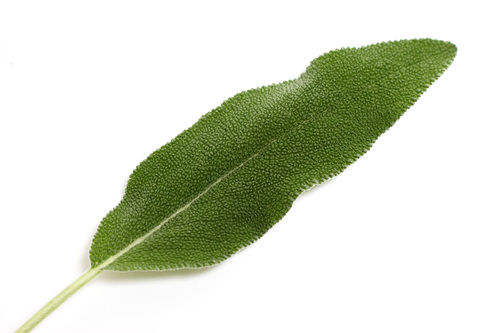 The Marketing Sage Blog
~Marketing Insights to Help You Grow Your Business~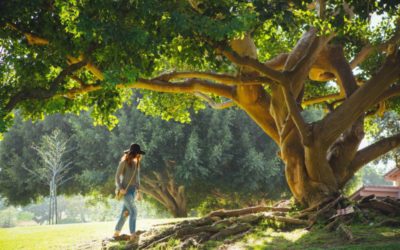 A few months ago, I had an inquiry to do some coaching with a woman who was struggling to decide if she should start a business or accept a job. She reached out to me because she was a regular reader of my blog and thought that I'd have a helpful perspective. She knew I had owned a business and had several jobs during my career.
We talked for a few hours. The following is a summary of seven pieces of advice. Maybe it will be of help to you or someone you know.
 Seven Pieces of Advice: Job versus Starting a Business 
JOBS ARE EASIER. You don't have to worry about every, single detail when you accept a position. You work hard, but you often get to work somewhere with an infrastructure in place and with others who are working together toward a common goal. You don't have to get the work and then do the work. Usually, you just do one of them, not both. As an entrepreneur, you must do it all. If you are at the stage in your life where you have dependents relying on you, a job can provide benefits and some security. Most people get addicted to the W2. 
STARTING A BUSINESS IS ALL CONSUMING. A business needs a product or service, a target audience, demand, structure, and value. You begin with a blank piece of paper and try to articulate what you can offer someone that customers There isn't anyone else to lean on, at least in the first few years unless you have the capital to hire staff or if you partner with someone else. Typically, it can be quite lonely. It is difficult not to be working every free minute you have because there is so much to do.
IT TAKES TIME TO FIGURE OUT WHAT IS YOUR BUSINESS. Sometimes you think you are selling stuff, but over time you realize the emotional benefit and value you are creating. Going slowly and learning from each sale helps you create a clear vision for growth and a deeper understanding of how you want your business to develop. Many people take years to truly understand what business they are in.
HOW WILL YOU DIFFERENTIATE YOURSELF? Almost every business has competition. How will you position your product or service so it feels as if customers can only buy from you? What will be that remarkable part of how you do business? Why will your customers be willing to share your story? The difference is vital to be to get full value for what you offer. Competition creates a demand for discounts and pressure to give things away. How will you overcome that challenge?
FREQUENT REMINDERS OF WHAT YOU DO MATTERS. How will you stay in front of your target audience often enough, so you remind them of you, without being an annoyance? How can you do that in a meaningful way? I call this drip marketing – and I believe you need a plan upfront so you can stay relevant and in the consciousness of your potential market.
ALWAYS NETWORKING. Your business will depend on word of mouth. How can you leverage connections, relationships, and acquaintances to help you meet potential clients? It takes the time to network, but you must schedule and plan for it every single day. You can't expect the world to show up at your front door (or homepage). What is your plan for getting the phone to ring from a friend of a friend? (I recently got a new client after having lunch with someone I worked with ten years ago but hadn't seen in a few years. He passed along a lead, and that lunch became valuable to me and my consulting work).
YOU GET TO DRIVE. One of the joys of being the owner of the business is that you get to control your fate. You sit in the driver's seat and determine where you are heading. You have no one to blame. Of course, you can find people to help give you direction along the way, like a good accountant who can help you set up your bookkeeping system. Having two hands on the wheel and steering in the direction you want to go is both scary and exhilarating at the same time.
Getting a job is easier and a safer bet for most people. You have to want total control and be willing to make the commitment in time, energy and money. During my career when I had my own business, I always worked more hours each week than I did as an employee.
Always.
That isn't to say I didn't work hard in the jobs I had, but being self-employed is a different type of commitment. If your family depends on you, being self-employed is a different psychological burden. Jobs are fraught with layoffs, moves, and lots of challenges. But being self-employed means EVERYTHING falls on your shoulders until you start adding a team. And even then, it is still on you.
There is no off switch for the self-employeed. 
I'm glad I got to have a mix of both worlds in my career. I learned valuable lessons from both experiences.
Are you going to get a job or build a business?
---
Could you use a career coach? Want advice about starting a business? Interested in learning how to roast a chicken that will make you dance for joy?  I can do all these things. Call me. 919 720 0995 or jeffslater@themarketingsage.com
Photo by Kevin Young on Unsplash
---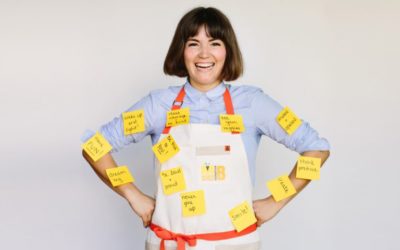 Ellen Bennett was a nineteen-year-old cook working in Mexico and attending culinary school. She got an inspiration to create amazing apparel for chefs. Today her LA based business focuses on creating high-end durable aprons, chef gear, and other kitchen fashion. And she does it with panache which isn't French for breakfast.
Each product is handcrafted from start to finish using top grade American canvas, raw Japanese selvage denim, and European linens. Made in LA, these unique pieces are built to last — each fabrication detail carefully considered and tested to handle the rigorous hustle and bustle of a professional kitchen. She believes when you look the part, you feel the part and thus perform the part like a boss.
Aprons in 4,000 kitchens.
After working at LA based Providence restaurant, she felt the traditional white apron was too uniform and dull.  No one ever thought about making custom aprons that people would be happy to wear and would give them confidence in their daily hustle.
Check Out The Apron Squad
It takes twelve people to make one of her beautiful aprons. Each one has structure, stitching, and beautiful design aesthetic. She uses Instagram to celebrate her loyal fans who she refers to as the apron squad. She encourages her raving fans to celebrate their hard work and passion for food. Apron squad members include Mario Batali and Martha Stewart just to name a few celebrities.
Every package she ships to customers always comes with a little, extra gift to support the community she serves. Sometimes she promotes products of others like any loyal member of a tribe would do.
Her apron factory is a place for an immersive brand experience. Filled with slides, swings and a fun work environment – it is an ideal setting for clients to promote her business on Instagram. She hosts events at her factory to get publicity and celebrate companies like Shake Shack when they came out to LA. Ellen has a head for marketing and PR.
Three Lessons from The self-proclaimed badass Apron Lady
Serves a community (the kitchen squad). She is providing products for a small niche – people who work in professional kitchens. But that niche has helped her create a profitable, multi-million dollar business.
Creates a distinctive, high-end product in an uncrowded market. Being part of that community, she had a good sense of what was missing and what she would enjoy.
Brings your emotions, joy, and happiness to your work every day. From press reports and interviews, Ellen brings her human being to work, not some corporate bureaucrat. She merges work and fun and the product is a success. 
There is nothing uniform about her marketing.
---
Need sage marketing advice? You have come to the right place.  919 720 0995 or jeffslater@themarketingsage.com 
Photo courtesy of Hedley & Bennett, all rights reserved
---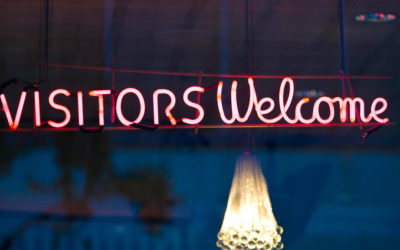 I'm looking at using software from a company called Lead Forensics for some clients interested in business development. Recently, they recognized that 98% of the traffic to their website wasn't identifying themselves. If you are focusing on generating leads, that is a lot of interested visitors being ignored because they don't self-identify.
If you think of your website like a tradeshow booth, imagine one hundred people coming by your booth and standing and looking at your company for 2 minutes, but only 2 percent (2 people) ever strike up a conversation. The rest keep moving along. Who are those 98 people? Where did they come from? Are some of them showing signs of interest to buy?
Lead Forensic and Website Visitors
Lead Forensics provides you with a small code that you paste into your WordPress site. It gives you the opportunity to know what businesses have come to your site and their location. You can't tell which individual has visited, just that a company has stopped by to poke around.
I tested the software on my website to get a first-hand understanding of how it works. The cost is considerable for most small businesses, but if you could identify just a handful of leads who seem unusually interested in individual pages on your website, that data could be quite valuable to enhance lead generation.
For a business to business firms, this information can be useful to business development professionals. Knowing that individual companies have found their way to your site means that there is some degree of interest in what you do. What if you could get to that company and talk to a few of the key people who you typically work within growing sales?
The company gives you access to individuals contact information by location, by title with emails and street addresses. So, if you typically speak to the head of quality control or the chief financial officer, you can find potential leads. Since you can identify the physical location (a plant in Pittsburgh versus Peoria), you can identify people who work at this place.
Over the coming months, I'll report back on the value I see in the software, but I am intrigued by the concept. It may not be right for every business, but in B2B, it often doesn't take much to turn one interested lead into a buying customer.
Maybe you know what's in your wallet but do you know who is coming to your website?
---
Need help with generating more quality leads for your business? I can help with a range of inbound and outbound marketing services. Text me at 919 720 0995, email me at jeffslater@themarketingsage.com or just come to my website. I'll know you are visiting.
Photograph: Courtesy Creative Commons/Flickr/Thomas Hawk
---
---
Watch my video presentation to 175 marketing professionals called
Ten Simple Lessons To Help You Market Your Brand. 
∇
---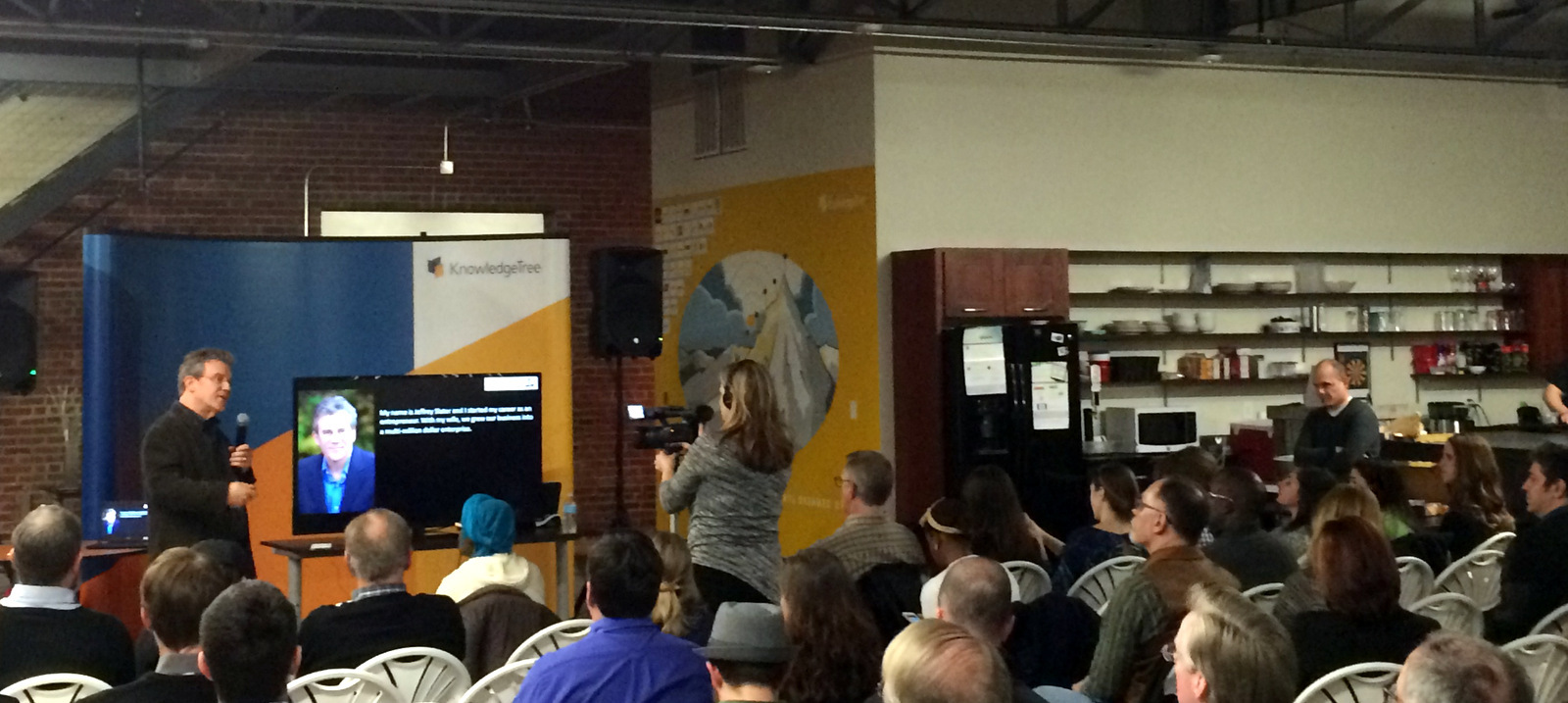 ---