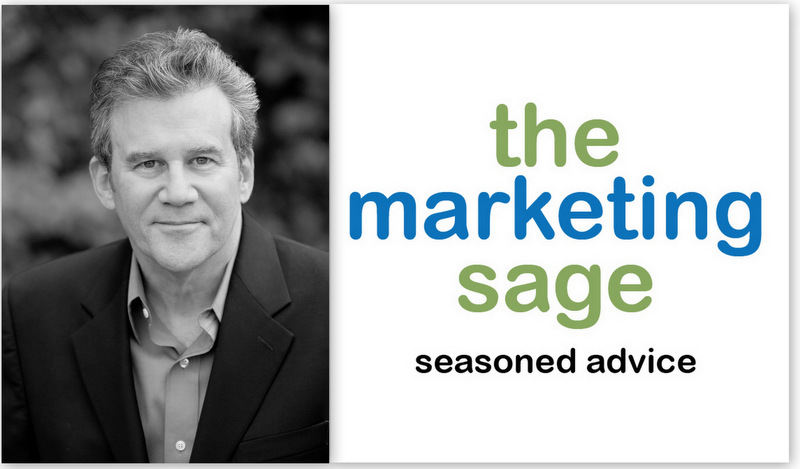 ---
Watch my video presentation to 175 marketing professionals called
Ten Simple Lessons To Help You Market Your Brand. 
∇
---
The Marketing Sage is a consulting firm that offers advice, counsel, and services to support small to mid-sized businesses. We offer "acting CMO/VP Marketing services", brand naming, ideas to generate qualified leads, build awareness and create highly differentiated marketing programs. Work with a successful entrepreneur and senior marketing executive to help you succeed. 
~WE SELL SEASONED ADVICE~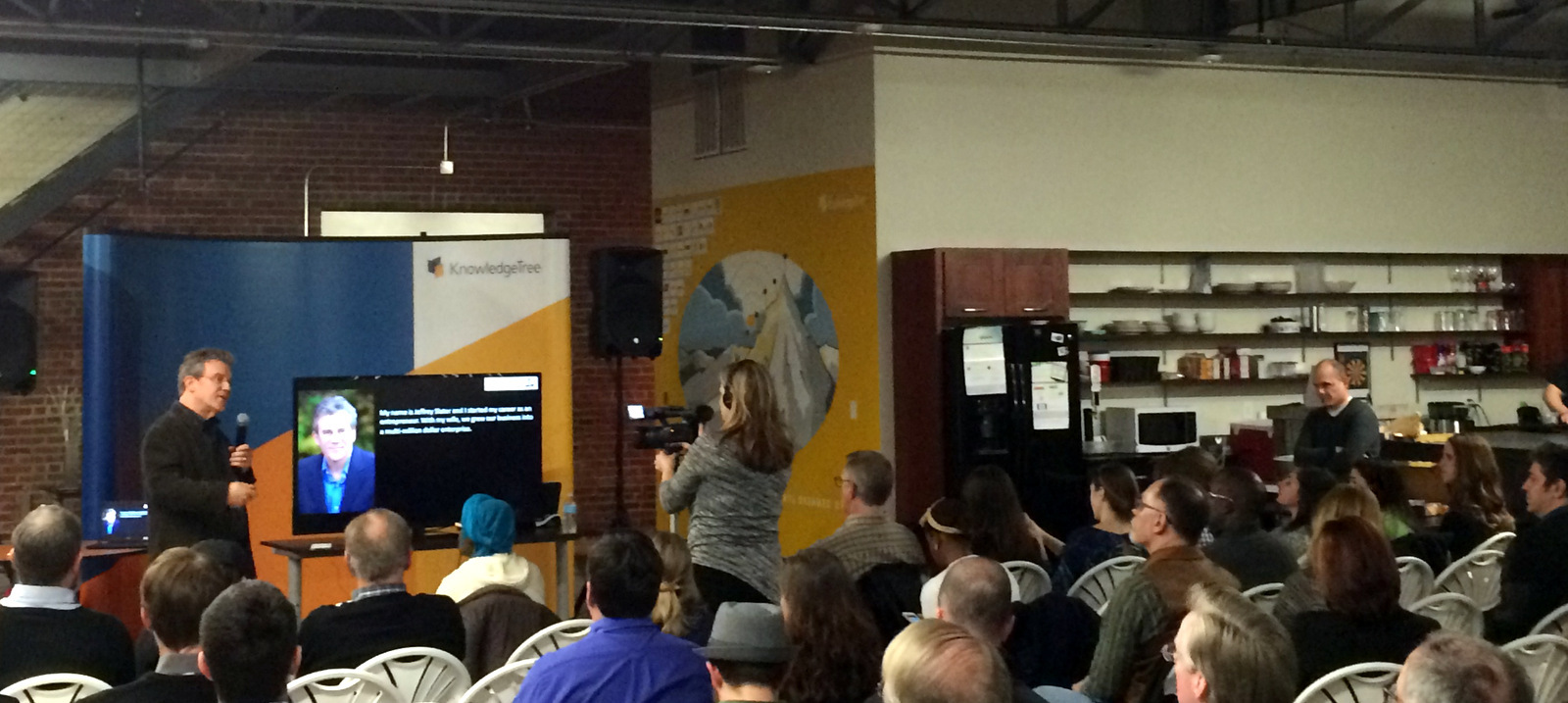 ---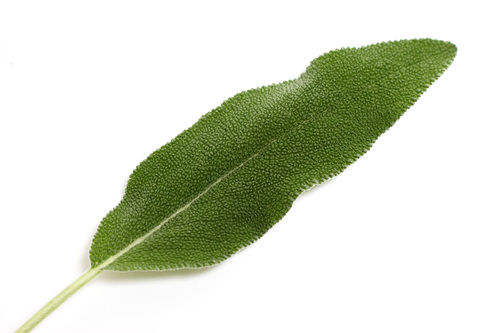 The Marketing Sage Blog
~Marketing Insights to Help You Grow Your Business~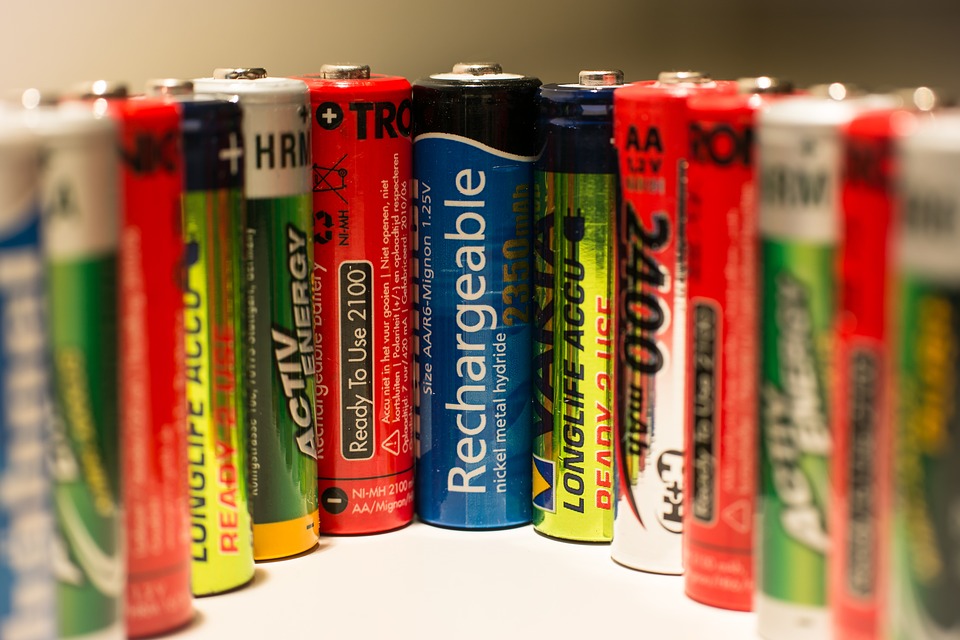 How are you staying current with the marketing world? Don't tell me you are too busy at work to keep learning because your boss has filled your plate with unrealistic deadlines.
Marketing professionals need to own their recharging activities.
You can't rely on your employer to spoon feed new lessons to you.  You need to find a way as a marketer to recharge your creative juices. Here are the top six things I do. If you aren't doing any of this stuff, try one to see if it helps reinvigorate your creativity. One idea will even make your home cleaner.
Six Ways Marketers Can Recharge Their Creative Juices
Network with marketing people who know stuff you don't know. Find a way to help them and get some time to talk, drink coffee or share a glass of wine. Learn from their experiences and see what is new and exciting in their world. They might jump start an idea to push you in a new direction.  Actively work your network so that you are often having lunch or a meeting with someone from outside your industry who faces marketing challenges in a different vertical market. I have learned so much from listening to other marketers describe the challenges they face and to listen to their approaches.
Podcasts are Powerful. If you walk or exercise a few times per week, there is an opportunity to get some fresh insights from all types of fascinating people. I listen to podcasts on marketing, social media, food/beverage world, and politics. Occasionally I will start to listening to a random podcast on a subject I know nothing about and have no interest in – just to see if they light a fire about something I should learn more about and that might help my work.
Go to Live Meet Ups or Conferences. It seems obvious, but human engagement and interaction with peers in your industry or your community can refresh your view. You might learn about a new business or incubator bubbling up some great ideas. Occasionally, you might hear a speaker who opens the door to a new idea you can bring to your work. Get off your butt and talk to some human beings.
Learn a New Skill. Take up a hobby that takes you way, way, way outside of your world. Learn how to fix a carburetor, take a class in making sushi, attend a workshop on martial arts or take a beginners course on coding. Getting excited about something new can be a dominant source of energy for your regular work. Suddenly, you have new metaphors, new insights, and new experiences to tap into for growing your abilities.
Listen to Ted Talks. Once a month, I randomly pick a Ted Talk to watch that is a subject that I don't know anything about and usually don't care about too. I always walk away with both some inspiration and some thoughts on how the lessons from another industry/non-profit might apply to my marketing consulting work. It is an incredible resource that is like plugging in my iPhone to recharge it. It gets my juices going.
Vacuum the house. Huh? Yes, I use vacuuming to help me think through a problem and distract the logical part of my brain. Some people use the shower, but I find vacuuming helps me get energized for strange and odd reasons. Maybe it is the idea of cleaning up or organizing that allows things to flow? Maybe it is something about the distracting noise and motion. All I know is that sometimes when I need to get an idea, I vacuum. I know, weird.
How are you fueling your creativity and recharging your marketing batteries? 
---
Need coaching assistance with your career? Looking for a guide to help you recharge your batteries and refill your creative juices? Let's talk. 919 720 0995. Vacuuming not included.
Photo credit: https://pixabay.com/en/battery-energy-current-electrically-1071317/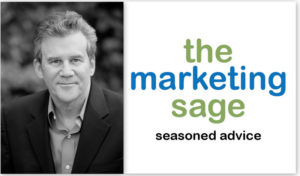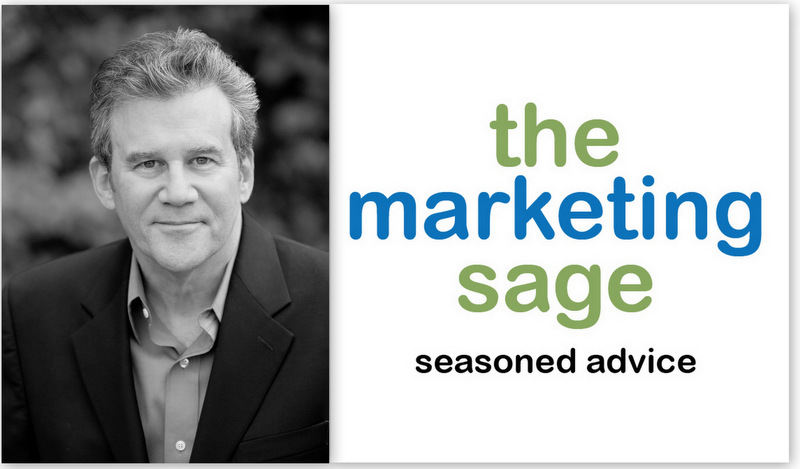 ---