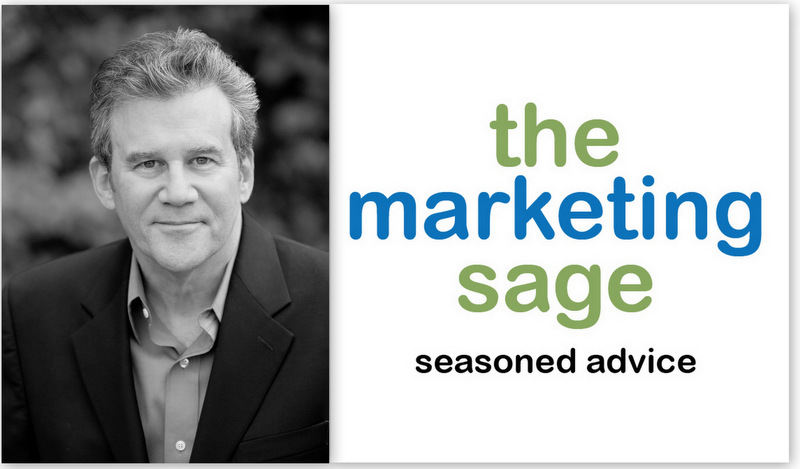 Connect with me at 

(919) 720-0995

or jeffreylynnslater@gmail.com 
---
My goal is to help grow your sales.
The Marketing Sage Consultancy offers imaginative marketing advice, counsel, and services. I support small to mid-sized businesses, whose products and services need fresh insights, creative inspiration, and a proven process to reach the right audience. Strategy always comes first, before tactical execution. 
Hire me as a fractional CMO/VP marketing a few days per month when you don't need a full-time marketing executive.  Other services include marketing audits, brand naming projects, marketing strategy, digital lead generation, facilitate brainstorming sessions and creating targeted brand awareness campaigns.  
Work with a successful entrepreneur and senior global marketing executive who built and sold what INC MAGAZINE recognized as one of America's fastest growing company. Put more than thirty years of marketing expertise to work for your business.
I sell seasoned advice.
Contact me at 919 720 0995 or jeffreylynnslater@gmail.com 
---
---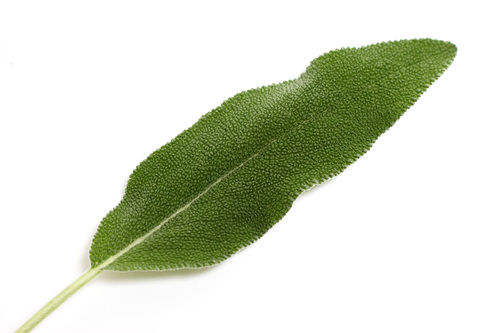 The Marketing Sage Blog
~Marketing Insights to Help You Grow Your Business~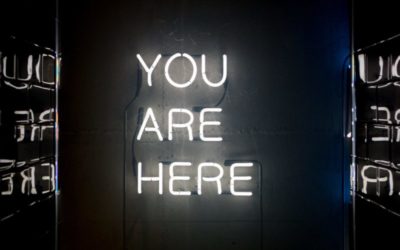 I am so thankful for all the love, grace and happiness in my life. Every day, I feel so blessed just to be here at this moment, at this time.
Since Thanksgiving 2017 is this week, I thought I would share my appreciation with those of you who read my blog each week.
I'm so thankful to have the love and support of family. It is the true nourishment of my life that sustains me. From my 90-year-old mom Bea, my wife Ra El, my children Sarah & Adam, Fanny & Tony – thank you for filling me with love, kindness, and laughter. And to my siblings and their families, I'm so blessed to be woven together into the fabric our stories.
After writing 850 blog posts over the last seven years, I'm thankful for the thousands of people I don't know, who read my thoughts and ramblings. It is an honor that you give me even a few moments each week to read what's on the marketing portion of my mind. I hope that you learn something that helps you in your work. I learn every day from the comments, emails, and notes you send to me.
I'm thankful for teachers I keep learning from through books, lectures, podcasts, webinars, clients, and colleagues. There are too many to name but through the amazing times we live in, I can learn something new every day, and that is such a gift.
I am so thankful to be here.
Wishing you a joyful day overflowing with the important kind of nourishment we all need every day.
---
Photo credit: Photo by John Baker on Unsplash
---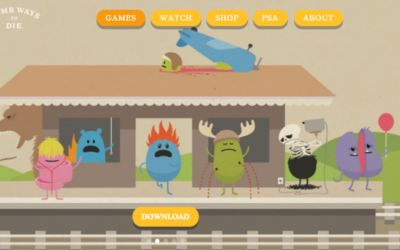 Isn't it interesting how one topic can keep coming up over and over again? Several new clients asked a variation of the same question:
"Why isn't our marketing more effective? Why doesn't it breakthrough the clutter. We create content, but no one is listening."
These companies all thought that they could sell to their clients by sharing facts about their product or service. Their content was very right brain – logical, factual and practical. 
What was absent from each tactic was heart.
There was no soul or compassion for the problems they solved for customers. Just a laundry list of boring features. Every aspect of their marketing was average, dull, and no one would ever notice.
People Act or Buy for Illogical, Emotional Reasons
We make decisions based on irrational, and illogical reasons. We may try to convince people to act or buy based on a long, rational argument, but most behavior is rarely motivated by logic. We rationalize purchases but that is different from what drives the motivation.
When a small marketing agency in Melbourne, Australia was challenged to help prevent accidental train deaths, they decided that one more sign was never going to get noticed. The obvious marketing approach was to create a sign or a PSA to scare people. Warning signs blend into the landscape, and no one pays attention to them.
So they created a bunch of crazy characters and some addictive music showing all the dumb ways there are to die. They entertained an audience first – and their important message broke through at the end. People noticed it. In fact, Dumb Ways to Die is the most viral PSA video ever.  Launched in November 2012, over 200 million people have viewed their video.
Lessons to Learn
Keep your boring meter handy. When you are creating a marketing effort, does it feel human or corporate? Human stuff always wins.
Entertainment comes first to make people laugh, smile, cry or emote in some fashion to get them to notice you. Grab the audience's attention by getting your audience deeply engaged and caring. Then share a message.
Notice what draws your attention. Watch what catches your eye. Catch yourself in a "marketing moment" when you realize what the 'hook' was that got your attention. Learn from your experiences.
Facts rarely convince people to act. Emotions motivate behavior.
How is your marketing challenging the norms of your category to stand out?
---
A tip of the hat to Jay Acunzo who first brought this story to my attention on his spectacular podcast, Unthinkable. You can download it from iTunes.
Need assistance finding ideas that will entertain and educate your audience? Is your marketing a bit too boring and safe? I'd be happy to bring my creativity and edge of the box thinking to your brand. Text or call me at 919 720 0995 or email me at jeffslater@themarketingsage.com
Photo credit: Dumb Ways to Die
---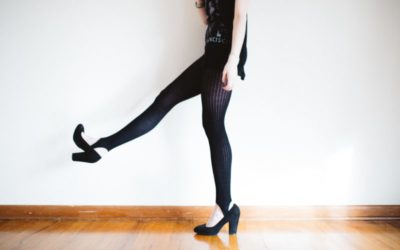 Experiential marketing is an important approach to bring a brand to life and to create an emotional bond. 
Imagine going into a shoe store who doesn't sell shoes. Instead, you can try on every style and type available and experience the brand. But if you want to buy, someone will order the shoe online and send it to your home. The store is designed to experience the brand and to allow online to live and breathe in front of your eyes. Shopping patterns are changing – how are you adjusting?
M.Gemi, an NY based high-end shoe retailer, needed to find a way to allow consumers to engage with their products in a more profound way than if they just went to the website.  They "drop" new shoes every Monday, not only seasonally like other shops. But e-commerce doesn't allow for tangibility or to touch, feel and interact with real human beings. Customers would spend a few minutes online, but the owners thought they needed a way to enrich the brand's experience.
They opened a physical store in Soho and one in Boston. Each store is not transactional, and you can't walk out with shoes. They call them "fit shops" that allow you to try before you buy. The store allowed the online retailer to bring a human and personal touch to life that pixels can never do. By blending digital and physical, they created a more satisfying and successful shopping experience.
Parachute, a Santa Monica based e-commerce home furnishing company, also wanted to bring the Parachute lifestyle to life by creating both a storefront and a rental apartment filled with their sheets, bath towels, and robes. The apartment provides a customer with a place to rent for the night like a hotel room, which gives them a first-hand experience with the brand. You can sleep between the sheets, wear the robes and experience a Parachute lifestyle.
When the apartment isn't rented out, they hold parties and events in the space that showcases their goods to the general public. They do this with other brands to help gain exposure to new potential customers.
Experience – The Future of Marketing
How can your customers and clients experience your brand without focusing on making an immediate sale?
What happens when on online retailers of wines creates partners with pop-up restaurants in different cities to get new customers tasting and trying their wines? Or maybe they do free tastings in offices working with HR departments to bring their brand to the customers for Friday afternoon experiences? Can you bring the experience of your tasting room to potential customers instead of waiting for them to come to you? 
Can a software company who typically brings demos to tradeshows, instead bring a masseuse to their booth? So instead of focusing on the transaction, you create a visceral experience and benefit that working with the tech company will help you feel more relaxed as they eliminate unnecessary processes? The implied message, our brand is going to help you relax and feel good.
How can you bring your products and services to life in front of new audiences by imagining unusual but targeted settings for you to experience their service? What happens when an auto repair shop brings a podiatrist to a half-marathon so that runners can get their feet cared for after the race? This foot massage brought to you by Bob's Auto Repairs. Suddenly, consumers see Bob's as a place to help heal and fix your injured vehicle. 
How can you bring your brand somewhere unexpected, so consumers get a chance to experience it anew? If you focus on experiences, not transactions – you'll find many new ideas to help you bring your brand to life.
---
Let's brainstorm together to find unusual ways to bring your brand to life through a different kind of experience. Text or call me at 919 720 0995 or email me at jeffslater@themarketingsage.com
Photo by Brooke Cagle on Unsplash
---
---
Watch my video presentation to 175 marketing professionals called
Ten Simple Lessons To Help You Market Your Brand. 
∇
---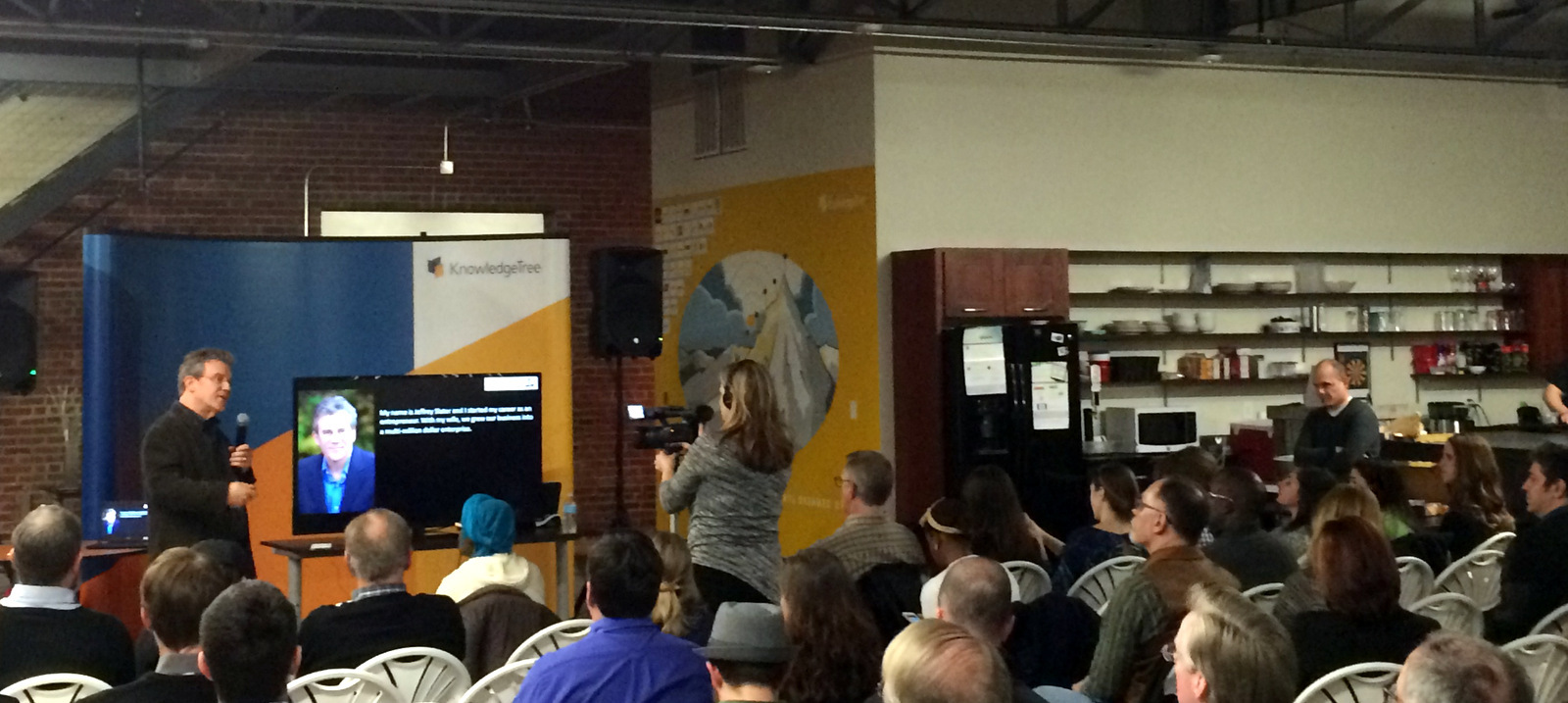 ---