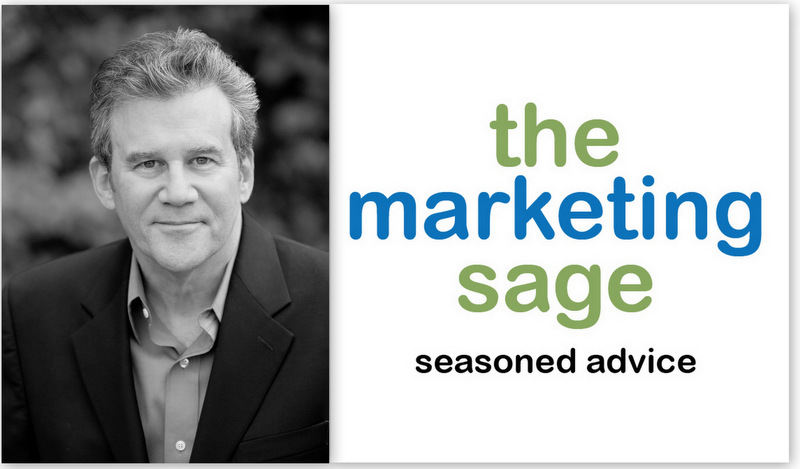 Connect with me at 

(919) 720-0995

or jeffreylynnslater@gmail.com 
---
My goal is to help grow your sales.
The Marketing Sage Consultancy offers imaginative marketing advice, counsel, and services. I support small to mid-sized businesses, whose products and services need fresh insights, creative inspiration, and a proven process to reach the right audience. Strategy always comes first, before tactical execution. 
Hire me as a fractional CMO/VP marketing a few days per month when you don't need a full-time marketing executive.  Other services include marketing audits, brand naming projects, marketing strategy, digital lead generation, facilitate brainstorming sessions and creating targeted brand awareness campaigns.  
Work with a successful entrepreneur and senior global marketing executive who built and sold what INC MAGAZINE recognized as one of America's fastest growing company. Put more than thirty years of marketing expertise to work for your business.
I sell seasoned advice.
Contact me at 919 720 0995 or jeffreylynnslater@gmail.com 
---
---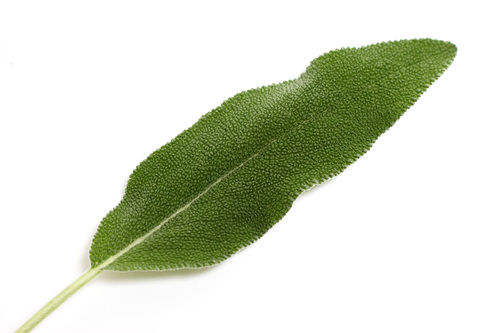 The Marketing Sage Blog
~Marketing Insights to Help You Grow Your Business~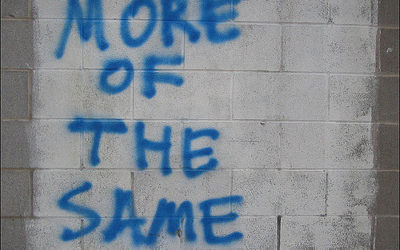 Many marketers think the biggest challenge they have is all the noise around them. So many brands are screaming for awareness, how can you grab the attention of someone?
The real issue isn't attention but sameness. Dull, boring, unoriginal products and services that are mere copycats- that is a marketer's real challenge. 
A lack of meaningful differentiation is the core problem. When you do something differently from everyone else, you become important and relevant to a community.
How many companies make shirts? But how many companies make shirts for people who don't want the shirt tucked into their pants? (Just one- untuckit.com )
How many companies provide transportation for seniors? (How many make it so easy that all you need is a phone and no skills with apps? (Just one – gogograndparent.com)
How many companies rent tuxes for weddings? (How many don't have stores and deliver the tuxedo directly to your home and offer free alterations? Just one- blacktux.com )
Sameness is the Enemy
Products can be the same, but can you change the business model to remove friction from the purchase? How can you make it easier for customers to buy? How can you make the transaction seamless?
The Dollar Shave Club sells a similar razor to Gillette. But they deliver them as a subscription to your home.
Chewy takes the hassle out of going to a pet store and buying the same heavy cat food and litter each month by sending it to me automatically on the same day of each month.
NPR makes it easier to give by setting up an auto deduction from my credit card, so I am now a sustainer. Instead of asking me to make a one-time pledge, it just happens each month.
Sameness means you blend into the category and behave like everyone else. Blah and boring are not a tactic to get people to talk about your brand.
It starts by knowing a community and understanding how you can serve them in a meaningful and different way.
Sameness is the enemy.
Don't just think different.
Be different, act different and serve a distinctive community.
---
Need help finding a meaningful point of difference? I have a habit of thinking differently when it comes to business, brands, and marketing. I can help you grow your business. 919 720 0995 or jeffslater@themarketingsage.com
Photo credit: Flickr https://www.flickr.com/photos/chainsawpanda/43796088 Thanks, Megan Ann
---
To my blog readers who reached out and wished my Mom a happy 90th, thank you so much. Here is a little thank you note she wanted me to post: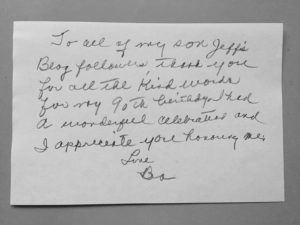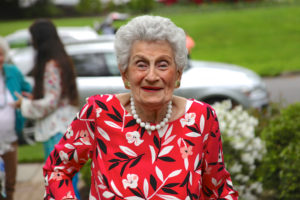 To all my son Jeff's blog followers, thank you for all the kind words for my 90th birthday. I had a wonderful celebration and I appreciate you honoring me. Love, Bea.
---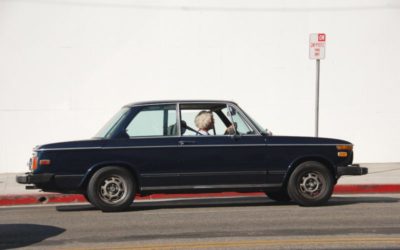 This is the story of Go Go Grandparent —When Justin Boogaard was living with his grandmother, she noticed how easily he could call for an Uber when he needed to go somewhere. He tried to show her how to use an app on an iPhone but she just couldn't understand where to press or how to ask for help.
So Justin would order cars to come for her. Grandma would call him and he would arrange the transport.
And then a lightbulb went off – how many other grandparents could he help? Is there a market for other seniors who need a lower tech way to get a ride and could benefit from how Uber and Lyft work.
Justin and a business partner, David Lung created Go Go Grandparents.
His user interface was simple.
The telephone.
You set up an account for grandma or grandpa on a telephone talking to a human being. (Digital savvy grandchildren can go online and sign them up and register a credit card).
To get a car, you call a phone number (855) 464 – 6872 and press #1 on the phone a car will show up in 15 minutes. (Go Go arranges the service with Uber or Lyft). You can even show your grandparent a demo so they understand how to order a car on their phone.
When you want to come home from the beauty parlor, supermarket or drug store, you call the same number and press 3. (Pick me up from where you dropped me off). GGG serves as a concierge helping the elderly parent or grandparent with the arrangement. They tack on a nominal fee of a few dollars to the cost of Uber or Lyft.
Marketing Lessons 
Taking a service and refocusing the target saw an opportunity and didn't want to recreate Uber or Lyft. Instead, he piggybacked on what they do, but just served the unique requirements of a specific market. He took the apps and high-tech away so that anyone with a telephone could use his service.
And my favorite thing — all his employees aren't colleagues or associates but are called grandchildren.
What happens when you simplify the user's experience so that it can serve a specific audience. (people who are elderly, left-handed, red-headed or tall).
Can your core product be vastly simplified for an audience who doesn't need so much choice? Like a physical bookstore who only sells the top 100 books? Or a wine store (online) with fewer choices like WINC.
When you see your product or services through the eyes of a unique community and population, you may find a new niche and possible market where you don't have competition. (Yoga for seniors, haircuts for young children, dog sitting services for disabled).
Since my 90-year-old mom, Bea is still able to tap on an Uber app, I haven't set her up on Go Go Grandparent. But, someday, it might be the exact solution to help her with some basic needs.
Is there a new market for what you sell that is right in front of your eyes? Not sure, go ask your grandma.
---
Need help finding a niche or rethinking your strategy? Call my mom and she will tell you how wonderful I am. Or just email me at jeffslater@themarketingsage.com or 919 720 0995.
Photo credit: Go Go Grandparents Photo by Mick Tinbergen _ Unsplash
---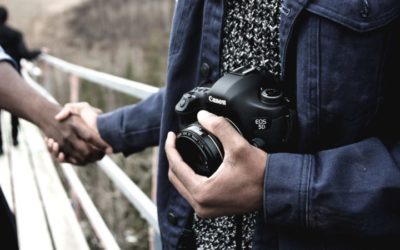 Of all the valuable advice, I received in the last thirty years in marketing; the single greatest insight was how important it is to nurture, maintain and build your network.
If you aren't reaching out to people every week that you know on LinkedIn or similar contact collection systems, you are missing a big opportunity. And I'm not talking about networking when you get laid off or leave your job, I'm talking about every single work day.
You need to reach out to help others, not to ask for assistance. That's the big secret. 
Networking isn't about asking someone to help you but offering your help and opening up your network to them.  Helping is a lesson I learned by watching both of my grandfathers when I was a boy. I'd see them always assisting other people and not asking for anything in return. Not surprisingly, I also observed it as a regular behavior by my Mom and Dad too. I can hear my grandfather, Poppa George ask me, "who did you help today?"
It is a Game of Give and Take
As The Supremes sang in 1966, you can't hurry love, and it is a game of giving and take. By offering to help others, you build trust, friendship and personal equity. So that one day, if you need a favor, your connection will be happy to help you. Have you read Gary Vaynerchuk's Jab, Jab, Jab, Right Hook? He succinctly explains this concept.
Five Habits of Master Marketing Networkers
Help Them First: In reconnecting with someone you have spoken with in a long time, ask them how you can be of service to them. Don't ask for anything in return. Help them succeed. Introduce them to someone in your network who might assist them. Get them connected to a group or team of colleagues who can serve their needs. Give first and don't expect anything in return today. Consider your action like a networking IOU that you may cash in sometime in the future.
Daily Networking: Add everyone you meet to your network database the day you meet. I think of networking like a daily vitamin pill. Every day you meet at least one new business contact. Get their contact information and find a reason to connect with them. I do this every day and have been doing it for the last 30 years.
Weekly Networking: Spend time thinking about who you can introduce that could help both parties. I block time each week for connection activity where I introduce two people who don't know each other but where the connection might help both parties. It is a conscious activity and important enough to invest one hour every week.
Annual Networking: Reconnect once per year to your top connections. You should touch base with most of your network at least once per year. LinkedIn makes it easy to connect with thousands of contacts by publishing posts about your ideas and helpful insights in your field. This week I reconnected with someone I hadn't spoken with for three years. He told me he regularly reads my posts on marketing and follows my writing. There is a business opportunity for both of us, and if I didn't take action, our reconnection wouldn't have occurred.
Ask for Help: Don't be shy about asking for help. After years of helping others, I don't hesitate to ask for an occasional favor if it is someone I have helped in the past. I do it with intention and am not fearful of rejection. What's the worst thing that will happen- someone says no, I'm sorry, I can't help you.
Networking is one of the life forces of marketing.  Connecting people, products or businesses can make you a hero and a friendly helper.  For more on this topic, this is the best book written on this subject Give and Take by Adam Grant.
 Poppa George would ask, "who have you helped today?"
---
Note from last week's blog: If you couldn't see the DID YOU KNOW video from my last post, here is a link to it. Copy and paste this link into your browser:  https://youtu.be/rJZ7GCRssPw – Something funky happened on WordPress and I can't figure out why it shows on my PC but not on the iPhone or RSS feed.
If you aren't actively helping others succeed through effective networking, you are holding back your own success. Need some coaching on this topic? I can help. Call me at 919 270 0995 or jeffslater@themarketingsage.com
Photo from Unsplash by Redd Angelo – marked as safe and free.
---
---
Watch my video presentation to 175 marketing professionals called
Ten Simple Lessons To Help You Market Your Brand. 
∇
---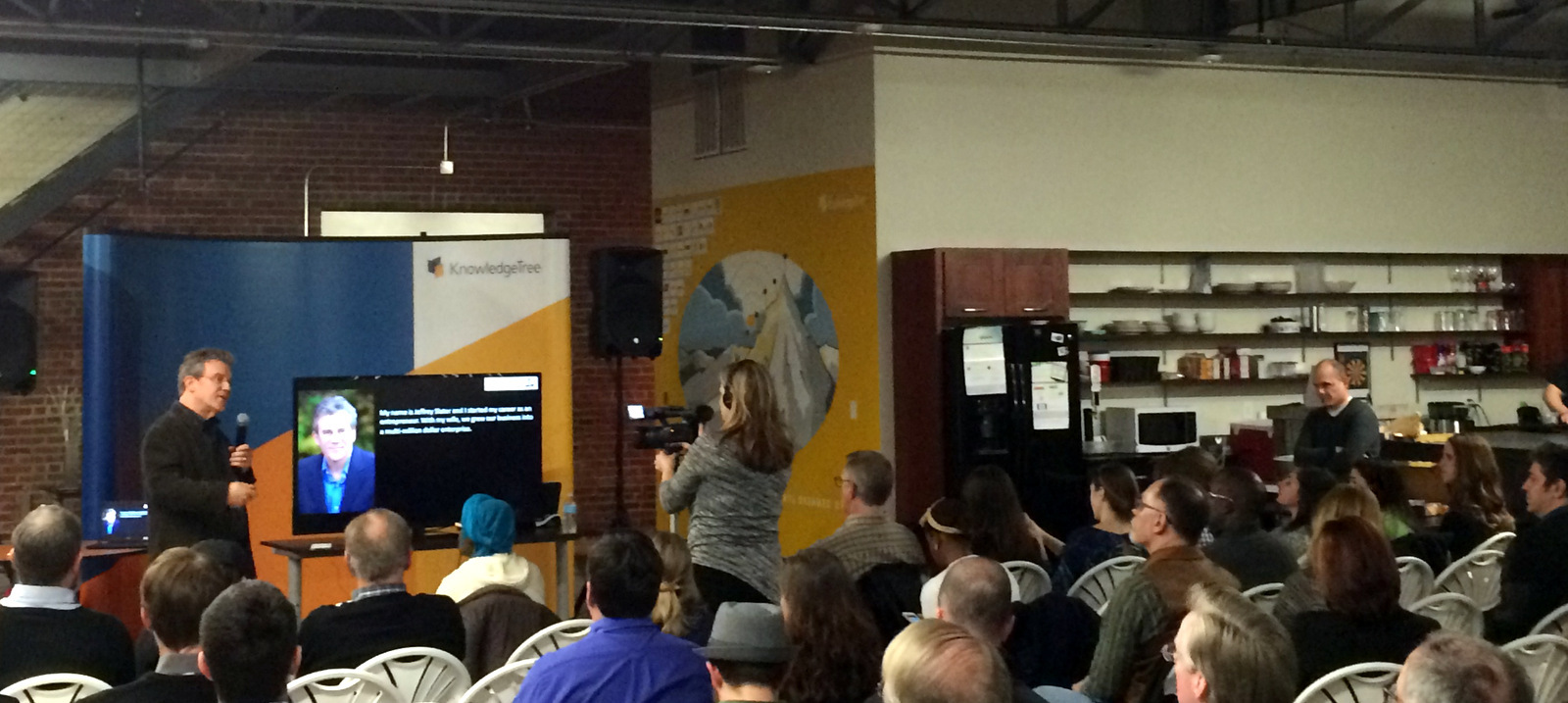 ---