I had the privilege to speak to an introductory marketing class at North Carolina State University this past week. About 350 students were in the auditorium to hear me share my views on marketing and to offer a perspective that isn't from a textbook, but from real world experiences.
Public speaking requires a framework that allows you to tell a story. In my talk, after giving a brief history of my time as an entrepreneur and in corporate marketing, I shared my ten simple lessons on marketing. (You can watch a variation of that speech here). The ten lessons took me 35 years to learn and understand.
TEN SIMPLE LESSONS TO HELP YOU MARKET YOUR BRAND 
Marketing must solve a problem.
Without focus, a brand will be lost.
You need a very narrow target.
Be different in a meaningful way
Every brand must be a storyteller
What is a brand but a promise?
How does price signal the value to your customers?
Can you sample what you sell to get customers to try?
Advertising is an interruption – what else can you do to get the word out?
Know your WHY, so you can truly motivate your community.
Speaking of Marketing
I think the part that I loved so much was that so many students told me that they had never seen marketing from the perspective I shared.
They appreciated my real life experience and hadn't quite seen how important it was to matter to a small community whose problem you could solve. Many signed up for my blog and quite a few ended up buying my book, Unraveling The Mysteries of Marketing.
But the most satisfying part of it all was that I could share with a group of twenty-somethings that marketing can go beyond just making money. You can use the art of creativity and persuasion to influence real change in the world. Lessons from Kind Bars and Carroll's Kitchens resonated with the students.
What an honor to be able to share my passion with a community of students looking to make this a better world.
---
If you are a marketing student, sign up for my blog posts and download my eBook for free. And, don't hesitate to reach out to me if I can be of help to you. Text me at 919 720 0995.
https://en.wikipedia.org/wiki/North_Carolina_State_University#/media/File:NCSU-Freshmen_1889.JPG – This photo was the first class held at NC State in 1889.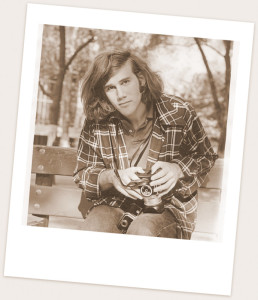 A photo of me at The University of Pennsylvania in 1972 when I was 19.
---