Have you tried to buy appliances recently?
If you are in the market for a high-end oven, refrigerator or fancy shower, you might find the traditional experience from a big box store frustrating. Stores like Home Depot and Best Buy sell basic appliances, but a new startup called Pirch is taking a different approach to shopping. They sell experiences.
Dreams. Now available for a test drive.
Pirch wants to be the Tesla of kitchen and bath stores. You can try out their shower heads (bring your bathing suit) to test their $20,000 marble bathroom. Their motto is "Live Joyfully."
The stores come equipped with professional chefs to demonstrate how you can use the various features of beautiful stoves, ovens and expensive appliances. Their CEO, Jeffrey Sears, says that traditional appliance retailers have done a miserable job of marketing experiences. Just this week, HHGregg went bankrupt, and Sears (the store not the CEO) is not far behind closing their doors.
What happens when customers have fun and play at your store? Selling happens, but Pirch is more focused on giving you an amazing experience.
Experience Matters
Although just seven stores exist, this chain is demonstrating a keen eye toward an important trend in retail. Experiences matter. If you can take the typical and turn it into the unforgettable, customers will happily buy and share their experiences with friends.
Pirch, an intentional misspelling of perch (like a place a bird sits as she nests), gets marketing. They aren't advertising their message; they are offering experiences as the most valuable way to entice clients to buy from them.
And so far they are perched to be a leader in their field outselling stores like Apple and Tiffany on a sales per square foot basis.
Pirch Trains Their Team To Focus on Joy
The company holds an intensive five-day workshop to training their staff to bring to life the culture their want with every customer engagement. Their ambassador of joy (head of HR), teaches empathy as a business model. Not something you'll find in most retail experiences. Employees are trained not on technical knowledge but in being human and bringing joy to each moment.
With retailers like JC Penny's and Sears teetering on the brink, Pirch is a breath of fresh air trying to target a specific audience with an imaginative experience. Think of shopping at an Apple store except their problems aren't computers and phones but the top of the line appliances.
Their mission: To focus on people and life's precious few moments, rather than stainless steel and porcelain. When done well, no one sees the marketing. Customers just have a memorable, human experience they want to share.
What is your business doing to wow customers and deliver a one-of-a-kind experience?
---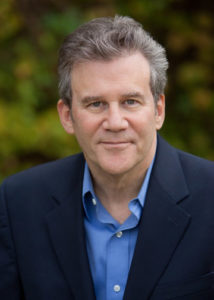 Could you use a marketing sounding board to help you find a fresh way to reimagine your business? I can help. Text me at 919 720 0995 or email me at jeffreylynnslater@gmail.com to set up a free conversation.
Photo credit: Courtesy of Pirch
---