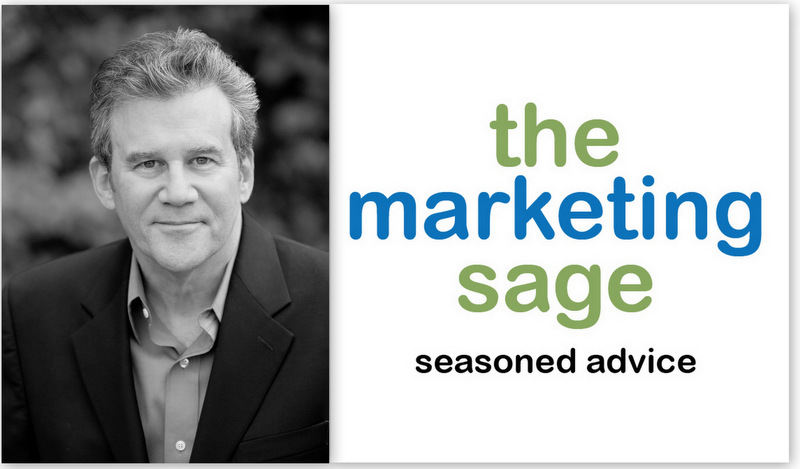 Connect with me at 

(919) 720-0995

or jeffreylynnslater@gmail.com 
---
My goal is to help grow your sales.
The Marketing Sage Consultancy offers imaginative marketing advice, counsel, and services. I support small to mid-sized businesses, whose products and services need fresh insights, creative inspiration, and a proven process to reach the right audience. Strategy always comes first, before tactical execution. 
Hire me as a fractional CMO/VP marketing a few days per month when you don't need a full-time marketing executive.  Other services include marketing audits, brand naming projects, marketing strategy, digital lead generation, facilitate brainstorming sessions and creating targeted brand awareness campaigns.  
Work with a successful entrepreneur and senior global marketing executive who built and sold what INC MAGAZINE recognized as one of America's fastest growing company. Put more than thirty years of marketing expertise to work for your business.
I sell seasoned advice.
Contact me at 919 720 0995 or jeffreylynnslater@gmail.com 
---
---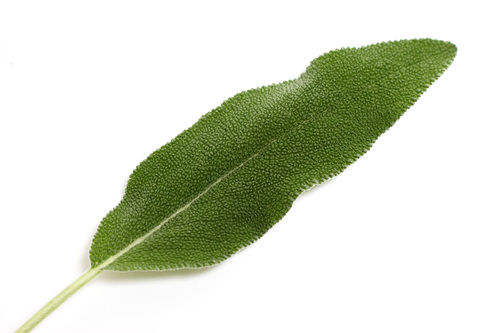 The Marketing Sage Blog
~Marketing Insights to Help You Grow Your Business~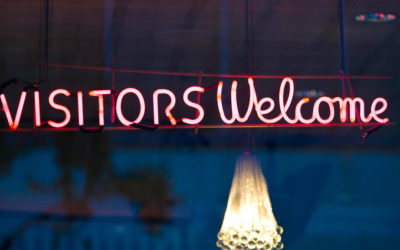 I'm looking at using software from a company called Lead Forensics for some clients interested in business development. Recently, they recognized that 98% of the traffic to their website wasn't identifying themselves. If you are focusing on generating leads, that is a lot of interested visitors being ignored because they don't self-identify.
If you think of your website like a tradeshow booth, imagine one hundred people coming by your booth and standing and looking at your company for 2 minutes, but only 2 percent (2 people) ever strike up a conversation. The rest keep moving along. Who are those 98 people? Where did they come from? Are some of them showing signs of interest to buy?
Lead Forensic and Website Visitors
Lead Forensics provides you with a small code that you paste into your WordPress site. It gives you the opportunity to know what businesses have come to your site and their location. You can't tell which individual has visited, just that a company has stopped by to poke around.
I tested the software on my website to get a first-hand understanding of how it works. The cost is considerable for most small businesses, but if you could identify just a handful of leads who seem unusually interested in individual pages on your website, that data could be quite valuable to enhance lead generation.
For a business to business firms, this information can be useful to business development professionals. Knowing that individual companies have found their way to your site means that there is some degree of interest in what you do. What if you could get to that company and talk to a few of the key people who you typically work within growing sales?
The company gives you access to individuals contact information by location, by title with emails and street addresses. So, if you typically speak to the head of quality control or the chief financial officer, you can find potential leads. Since you can identify the physical location (a plant in Pittsburgh versus Peoria), you can identify people who work at this place.
Over the coming months, I'll report back on the value I see in the software, but I am intrigued by the concept. It may not be right for every business, but in B2B, it often doesn't take much to turn one interested lead into a buying customer.
Maybe you know what's in your wallet but do you know who is coming to your website?
---
Need help with generating more quality leads for your business? I can help with a range of inbound and outbound marketing services. Text me at 919 720 0995, email me at jeffslater@themarketingsage.com or just come to my website. I'll know you are visiting.
Photograph: Courtesy Creative Commons/Flickr/Thomas Hawk
---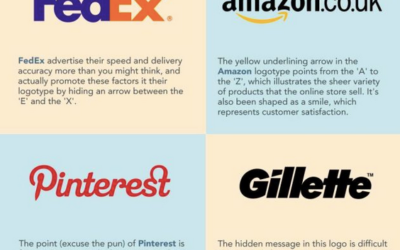 One of the most frequent question from startups is about the importance of logo design. I often hear people say; I don't want to invest that much in a logo because it isn't that relevant to my business. I need to invest in all kinds of things and spending a lot of money on a logo seems dumb.
Logos Matters
A logo is like the shorthand narrative of your brand. Instead of a sentence, it is often a visual depiction of the story you want to tell. It serves as a reminder that of all the companies that are in a category, you are the one that is special and different. Symbols, colors and short supporting taglines all work together to communicate that message.
But logos don't need to cost a lot of money to create, and if you follow a few basic steps, I think you can achieve your goals for a reasonable fee.
Your Name Matters. If you are starting a business, the name of that company should telegraph your story. Whole Foods is a great example when you want to convey an authentic message. Amazon is a great name to tell the story of the world's largest river and everything from A to Z. It is a metaphor for what you offer. A made-up word or foreign word can also help like Uber or Google. You can't get a logo created without having a name. There are companies (and consultants like me) who do naming work if you need help figuring out a clever name for your business or brand. Think about the benefit or job your business will do for someone. Terminix is a company that will terminate your bug problem.
Write a paragraph about your business that explains who you are, what you do and why you are different from others in your field. Don't worry about the words and grammar, focus on an accurate description that avoids platitudes like we offer the best quality and service. Go deeper and express why someone would buy from you versus others. Maybe you deliver in half the time of your competitors. Maybe your workforce is made up of immigrants from Syria. Maybe your technology solves a very frustrating problem for a select audience. Be specific.
Now, write a sentence that expresses what you have said in that paragraph. Reduce it down to just the most essential words. Make sure you use the phrase or idea of Only We. (Only we deliver pizzas in thirty minutes, or it's free). Let the sentence be the shorthand version of the real value you bring to your customers. It can be ethereal – We bring good things to life. Or it can be functional – guaranteed overnight delivery or your money back.
Now write a phrase. See if you can articulate the idea in just a few words. Don't worry if it sounds awkward or odd; you can refine it later. Just look for a few powerful words that help express the core power of what you offer. If you are a restaurant that takes regular and traditional dishes and makes them special, maybe your short phrase that we turn ordinary into the extraordinary.
Now find your word. Pick just one word that describes your value proposition and essence.  Maybe that word is speed or accuracy or relentless or safe. This one-word matters as it will help a graphic designer figure out how to depict your story. It can be a smart play on a word. For one of my clients Nomaco makes engineered foam, we took the word transformation and turned it into transFOAMation™  since they transfoam foam into innovative solutions. Clever, right? We even trademarked the phrase.
Create a list of images that conjure up the essence of what you do. Maybe you run a networking group and offer connectivity. A braid or image of things intertwined might come to mind. Maybe you make the world's strongest coffee, so a skull and crossbones are part of your brand persona. If you are a window cleaning company, perhaps an image has to do with bringing clarity and focus to the outdoor. So your image could be a cloudy, hazy window where the center has become clear, and you can see outside. Or, if you are an eye doctor, maybe the traditional eye chart is a starting point for what you do, but since you serve a particular population (Spanish-speaking customers), the chart spells out a message in Spanish.
Pick colors that communicate how you want people to feel. If you are marketing a rose wine, pick pink. If you are selling an environmentally friendly cleaning product, maybe blue and green are key. If you are in the business of stopping crime, perhaps red (like a stop sign) makes sense. Owning a color that supports and reinforces your story is very valuable.
Find a graphic artist. Now that you have thought through the paragraph, sentence, phrases, word, image, and color, sit down with a designer and talk through this with them. Give them as much of this in writing as possible. In the world of marketing, this is called a brief, that gives the designer a lot of relevant information to help you tell this story. The designer can give you several concepts that articulate the name of the business, a font that fits the feeling you want to convey, images that might serve to tell your story and a color to evoke a feeling.
My friend Jeff Lawson is a great person to reach out to if you want someone who can create logos for very reasonable prices. You'll save money if you come prepared so he can visually interpret your story. Connect with Jeff at Cowan Designs. We have created dozens of original logos and brand marks together over the last decade, and the cost was always reasonable for the quality of his work.
The goal is to have a logo that communicates the story you want to convey. Since it will be the shorthand for your company, it is a vital step in launching a brand.
Does your brand tell your story?
---

Need seasoned advice from a marketing sage? I can help with creating a name, brand or logo and it doesn't have to cost a fortune. Call me at 919 720 0995 or email me at jeffslater@themarketingsage.com
Photo credit: Gizmodo
---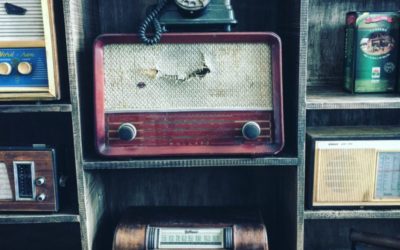 An old-fashioned radio had a round dial that you would turn to find a signal. If you went just too far, the sound wouldn't be clear. When you connected with that signal, like music to your ears, the message is crystal clear.
Marketing is just like that big, fat radio dial. It is a lever we can turn and adjust to tune into a message that a particular audience is open to receiving. A radio station sends a signal in hopes that an audience will find them on the dial. 
An entrepreneur with some spectacular homemade salad dressings approached me to help her market her island-inspired products. Born in Jamaica, Eralia was selling her herb-infused dressings in a few specialty food stores but didn't know where to go from here.
Over a homemade salad dressed with mango, guava and allspice seasoning, we discussed this idea of marketing and a radio dial. I told her that she has some lovely products that people who care about the Caribbean Islands would love and that to reach them, she must find a way for them to tune into her message.
Also, what she is selling isn't salad dressings but a taste of the islands. There is a visceral connection that is part of her story that evokes the sights, sounds, and the smell of that region. Why not market that, not her dressings?
Tuning In on Facebook
Selling in retail stores is very tedious. You have to do sampling and demos to try and find people who are willing to tune into your message. Instead, Facebook is like a radio and you can tune into a particular channel and send a message to a very particular audience. 
For example, there are more than one-million people on Facebook in the U.S. who have a love of all things from the Caribbean. You can find them through targeted message. If Eralia sends a signal through sponsored ads, she can put her message in front of an audience that will resonate with her products.
And there are millions of people who visit the islands each year, and they too can be found based on their travel habits, behaviors and other signals they send out too.
I urged Eralia to think of her salad dressing bottles like little island ambassadors who share the taste of relaxation. 
Salads, Signals, and Seasoning
If you are selling products and want the right people to tune into your message, you need them to be turning the dial to find your station. You need to be broadcasting your message to reach this community with the goal that your products will resonate with them.
Facebook ads allow you to show up along the dial (newsfeed) on Facebook and to connect with the right audience. Of course, you need to get the message and offer right, but being in front of the right audience is step number one.
When you send out a signal to those who love the Caribbean, your signal will be found.
Toss that idea around.
---
I help small to mid-sized business market themselves to the right audience. Need help finding your signal, dial this number and I can help. 919 720 0995 or email me at jeffslater@themarketingsage.com
Photo credit: felipe-belluco-127793 Unsplash
---
---
Watch my video presentation to 175 marketing professionals called
Ten Simple Lessons To Help You Market Your Brand. 
∇
---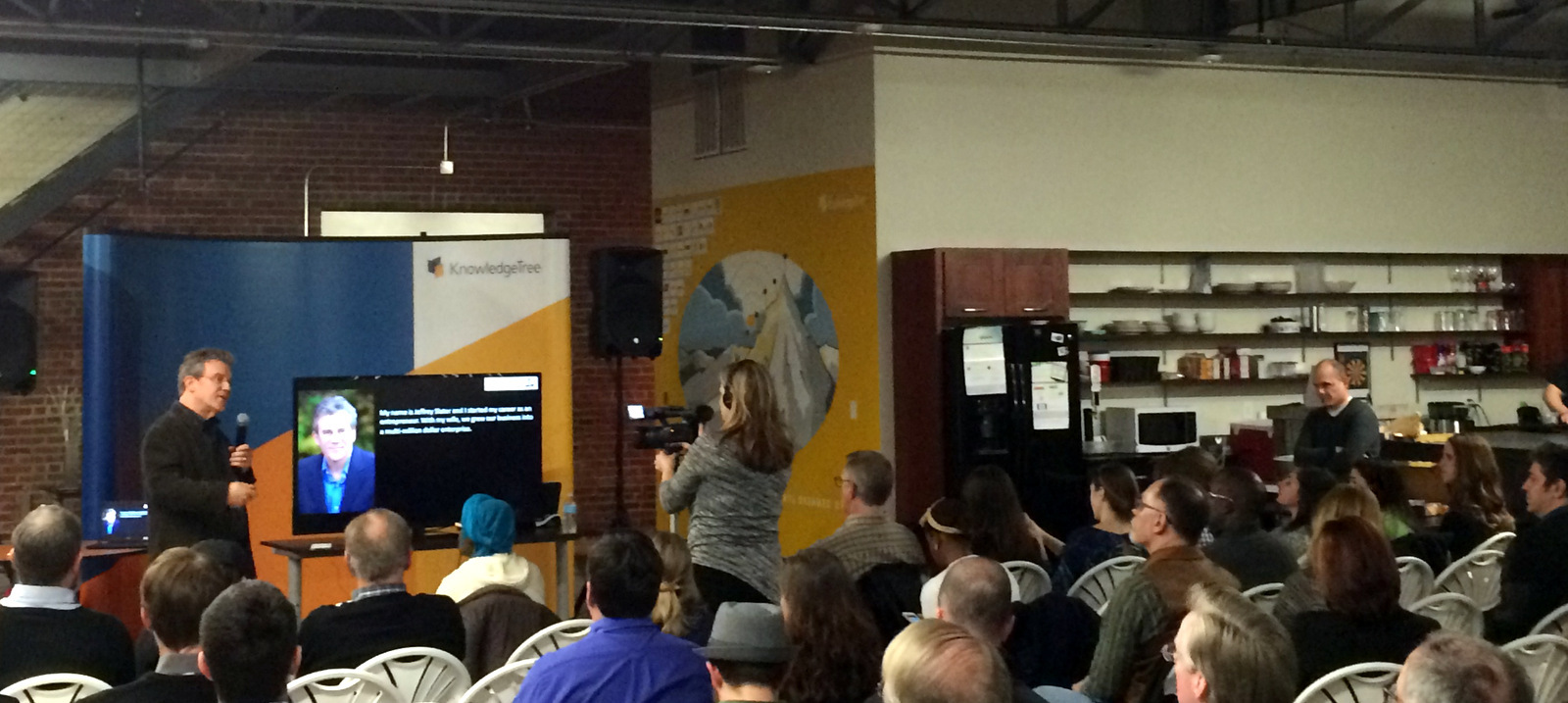 ---